tasty tidings
Bah, Humbug!
Holiday eats for the kitchen wary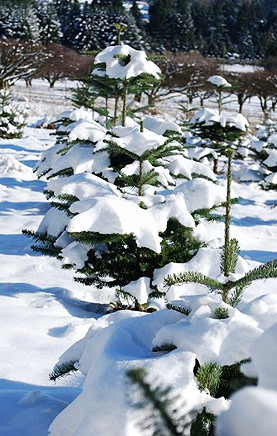 When the weather forces us to dig the pea coats out of storage and stuff an extra layer of long johns under our jeans, it only means one thing: it's eating season. From brining turkey on Thanksgiving to chopping veggies for Christmas Eve stew to shaping cinnamon rolls for New Year's Day brunch, holidays prove to be a race from one colossal meal to the next.
What happens to those of us who would uhh much rather have our tamales served steaming on a restaurant platter this Christmas? Swapping those hours spent slaving away in the kitchen for – let's just say – a spot on the couch during a highly anticipated Bowl game isn't anything to be ashamed of.
To help the kitchen wary, use this list of Portland restaurants open Christmas Eve, Christmas and New Year's Day to guide you on your quest for a hearty, wintry feast without the hassle.
Christmas Eve
Stop in at Country Cat Dinnerhouse & Bar for a pre-Christmas brunch (also on New Year's Day) and surrender to hearty portions of Dungeness Crab Eggs Benedict, home fries and of course, a G'Morning Sunshine cocktail. Also serving brunch, Simpatica Dining Hall until 2 PM.
In the PM, why not treat yourself to four-courses of seasonal fare at Carlyle, or cozy into the quaint dining room at Paley's Place between 5-9 PM. Also tonight, Laurelhurst Market is taking reservations for parties 4 or more.
Christmas Day
Escape the sea of boxes and wrapping paper Christmas morning for an elegant afternoon at the Heathman, offering buffet seating at 2, 2:30, 5, 5:30 PM or a prix fixe menu from 1-9 PM. Got seafood on the brain? Jake's Grill will be dishing out surf and turf until 9 PM. Uptown, Marrakesh is offering their 5-course Moroccan dinner for a steal ($17.50) or head eastwards and nosh on sashimi at Yuki.
New Year's Day
Crawl out of bed on Day #1 of the new decade to nurse that pounding headache with a build-your-own Bloody Mary at EaT: An Oyster Bar and score free cabbage, black eyed peas, and cornbread! (The Duck game will be playing on the big screen). Feast on southern comforts like smoked brisket hash at Delta Café, or a buffet of seafood favorites with a tantalizing view of the Columbia River at Salty's.
If you aren't ready to let the holidays go, sit down at Pix Patisserie for holiday tea 11 AM-3 PM. And, say night has rolled around and you're just ready to seize the day, Beast is open for regular seating at 6 & 8:45 PM for Chef Natalie Pomeroy's intimate six-course spread.
Want more details on the restaurants listed? Find it.
Happy Holidays, Portland!