BARKERS
Follow the Herd
Pier 39's sea lions leave California for tastier frontiers.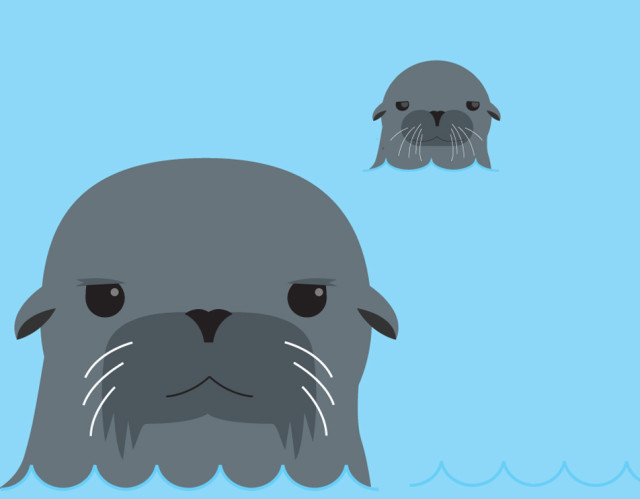 When San Francisco's famed Pier 39 sea lions disappeared en masse around Thanksgiving, scientists were stumped about where and why they'd gone. Sea lions migrate, but a mass evacuation of this sort hadn't been seen since 1989, when they traded Seal Rocks for the pier. When the 1,700 or so sea lions turned up off the Oregon Coast about a month later, the mystery was solved: the perceptive pinnipeds had simply followed the foodies north. And who can blame them? Since San Fran restaurateurs Christopher Israel and Bruce Carey moved to Portland and founded the legendary Zefiro in 1990, other culinary connoisseurs have followed, infusing our restaurant and food scene with a distinctive Bay Area flavor.
PENNER

-

ASH

WINE

CELLARS
UC Davis alumna Lynn Penner-Ash founded this award-winning winery in 1998—after spending more than 10 years as Rex Hill's president and chief winemaker. But before all of that, Penner-Ash learned the art of the crush at Stag's Leap Wine Cellars in Napa. 
ECCO

CAFF

È
Beans from the Stumptown of San Fran (well, technically Sonoma County, where Ecco's roasting facility is located) have been showing up more and more in Portland coffee shops. Their most recent residence The newly opened Cafè Vélo at SW Sixth Avenue and Pine Street, which also sells mouthwatering pastries made from recipes developed at Berkeley's Chez Panisse and Tartine Bakery.
TAILS

&

TROTTERS
Oregon native Morgan Brownlow, co-owner of Tails & Trotters, spent nearly 10 years perfecting his chef-ery in the Bay Area, working with another Portlander (Cory Schreiber) at Cypress Room and under Traci Des Jardins at Rubicon before returning to P-town in 2002. After showing Stumptown his new moves as the head chef at Clarklewis, Brownlow joined forces with Aaron Silverman to found this one-year-old charcuterie.
CATTAIL

CREEK

LAMB
Established in 1984, this Willamette Valley farm supplies top restaurants like Paley's Place and Nostrana with sustainably raised, grass-fed lambs. Owner John Neumeister—who spent a few years living in San Fran in the early '70s—made his first lamb sale in 1984 to the one and only Alice Waters at Chez Panisse.