beardsportland
Portland Loveless at Beard Awards
Top Northwest honors go to Chef Jason Wilson of Seattle's Crush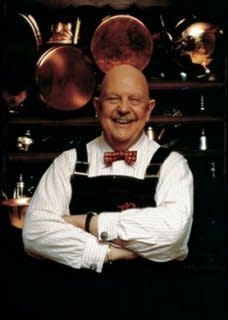 The James Beard Foundation announced winners in the best chef and restaurant categories last night, and there was not a Portland chef or restaurant among them. Congrats to Jason Wilson of the restaurant Crush in Seattle's Capital Hill neighborhood for representing the Pacific Northwest and taking home the region's top honor.
Admittedly, I'm a little bummed that Cathy Whims of Nostrana didn't win. While the other two Portland chefs nominated for Best Chef NW (Naomi Pomeroy and Andy Ricker) are extremely talented and great ambassadors for our city and region, a Beard award is in many ways a measure of lifetime achievement, and there are few chefs in the Northwest who have contributed more than Cathy Whims.
Gabriel Rucker of Le Pigeon made another strong showing this year as finalist in the Rising Star Chef category, but that award was given to Keller prodigy Timothy Hollingsworth of The French Laundry. Regardless of the final score, Portland's 11 semi-finalists and four finalists was unprecedented, and local diners (who vote with their heart and wallet every night of the week) should be proud.