Rucker
Gabe Rucker to Open Downtown Restaurant
Le Pigeon Chef to debut "Little Bird" in late 2010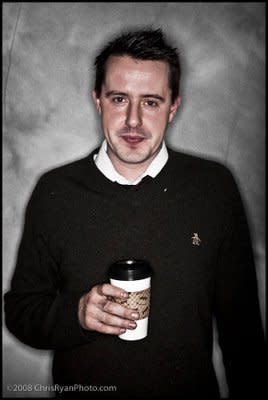 Though known for weeks in foodie circles, The Oregonian made it official yesterday: Gabriel Rucker of Le Pigeon will debut his second restaurant later this year, partnering with Andy Fortgang, his current front-of-the-house manager. Called Little Bird, Rucker's new digs will be a bistro-style restaurant on SW 6th Avenue between Ankeny and Oak, and it will be open from lunch through late night seven days per week.
While this is obviously big news for Rucker and the local foodie community that so avidly follows him, it's also a vote of confidence for Downtown Portland, which is home to few small chef-owned restaurants compared with the east side of the Willamette. Dare I say that had it not been for the recently improved transit mall, a city project that transformed Portland's formerly bus-only 6th Avenue into a more pedestrian friendly promenade with improved retail visibility thanks to a new line of light rail as well as a lane of auto traffic, this restaurant probably wouldn't have happened.
Portland's downtown is considered an urban planning success story. That said, the majority of downtown restaurants cater to hotel travelers and the daytime lunch crowd. Having Rucker in Downtown Portland is huge.