Odd & Ends
Changes at Sagittarius
And dueling pianos are back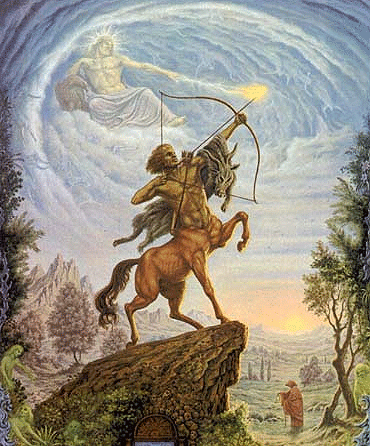 Just a few bits and pieces of pending bar news. Sagittarius, which boasts one of the better Happy Hour menus (rosemary mac & cheese, sliders, fire fries, etc) in North Portland, will be adding some new items as well as a late-night version of Happy Hour from 9 till midnight as part of a general makeover. New owner Chris Costello and general manager Ryan White are both fans of Sagittarius, and White insists the food isn't going to be changing drastically. "We want to add some vegan options, probably a few salads, meat loaf, and an actual Happy Hour burger for $4."
White also says they've painted the interior—it's now a darker, more inviting shade of red, which is quite a change from the former atomic orange. And hours of operation will be expanding too, with the bar soon to be open for lunch during the week and brunch on the weekend, as well as staying open till 2:30 in the morning on Friday and Saturday. Oh, and there's one other change. Instead of Sagittarius, the new moniker will be The Monkey Bar, a changeover which should take place in a couple weeks.
In more melodic news, the grand edifice at 105 NW Third Ave, most recently the home of Pala Fashion Lounge, will soon be reopening as a dueling piano bar. I know this, because I walked by it the other day and it bore a sign that declared, "Coming Soon: Dueling Pianos." Anyone mourning the demise of Harvey Wallbanger's and Boogie Woogie's, two defunct bars that featured dueling pianos, should be ecstatic. As for the Bar Pilot, not so much. I went to Harvey Wallbanger's once, and found the presence of two obnoxious pianists singing "Sweet Caroline" and "Uptown Girl" to booze-drenched bachelorettes was uncomfortably close to my personal definition of hell.
What's wrong with dueling strippers, for crying out loud? If anyone has other items of interest from the world of bars, beer, and booze, feel free to unburden yourself here.