Fried Bird
Country Cat to Sell Fried Chicken To-Go
Don't own a barbecue but still want to celebrate America's birthday? Try the deep-fried $12 alternative.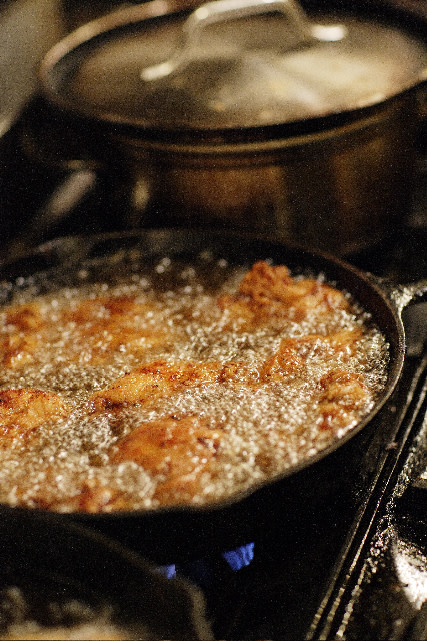 There are two types of Fourth of July fried chicken in Portland, Oregon: Country Cat ace chef Adam Sappington's, and the fried chicken of everyone else. True, there are many great varieties of fried birdie in this town, but to my knowledge, Adam is the only top PDX chef offering fried chicken meals to-go all Fourth-of-July weekend long. For a mere $12, you'll get two pieces of Adam's saltwaterbrined, buttermilkbathed, flourdredged chicken that's castironskillet fried in beef tallow that Sappington renders inhouse. It's the same recipe that Adam's granny served to inmates at the Missouri state prison, and it comes with your choice of baked beans, collard greens, or cole slow, and of course, one of Jackie Sappington's peerless buttermilk biscuits.
Call 503-408-1414 to reserve yours.