For Food Lovers Only
The Food Lover's Guide to Portland
Writer Liz Crain takes on Portland food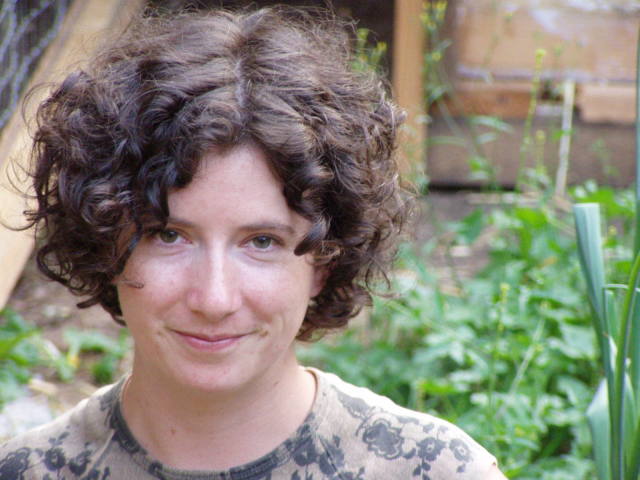 Today I finally made it to the Pioneer Courthouse Square outpost of The Portland Farmers Market, where I ran into my friend Liz Crain, who's riding high having just published her first book, The Food Lovers Guide to Portland—a just-bigger-than-pocket-sized compendium of the PDX eating scene that's sure to resonate with the minds, hearts, and bellies of us all. Here's what she has to say about her book, all the research that fueled it, and the people who inspired it all.
Mike Thelin: You're in an elevator: Describe your book.
Food Lover's Guide to Portland covers the people and businesses that make Portland food and drink so special. Although it includes restaurant and bar recommendations, the bulk of the book focuses on Portland producers and purveyors — so the coffee roasters, beer brewers, butchers, green grocers, farmers, ranchers and then some. Rather than a quick take on these people, businesses, and organizations, I include loads behind-the-scenes, straight-from-the-source information that you won't find anywhere else. It's a comprehensive culinary guide geared toward native Portlanders, transplants and travelers.
So, how many places do you profile?
About 250 businesses and organizations, 150-plus restaurant and bars, and 20-plus essays on everything from local rabbit and bison to honey spirits, wild mushrooms and clamming.
You have many interests. Why a book on Portland food?
I've been writing articles about food and drink in Portland since 2003 and so stepping up and writing a book about Portland food culture just made sense. Portland is such a unique food town and I thought it deserved a comprehensive food guide. I also happen to love guidebooks—hiking, travel, gardening and culinary.
What were the best discoveries you made while writing and researching this book?
There were so many considering I devoted most of 2009 to researching and writing the book. Some people, businesses and organizations new to me that I fell in love with include Courier Coffee, Kookoolan Farms, Dovetail Bakery, The Frying Scotsman, the Tea Monk, Cacao, Boedecker Cellars, Friends of Family Farmers, Home Orchard Society and Portland Fruit Tree Project. That really just scratches the surface though.
Any plans for a sequel?
I'll probably do a second edition in a couple years. It's hard to keep up with all the places opening every day so I think we'll want a new edition sooner than later.
Was there a message you wanted to convey to the world about the Portland food scene?
That our fabulous restaurants, food carts and bars, which get a ton of local and national press, owe so much to the local food and drink artisans, producers and purveyors. There are loads of celebrity chefs these days but how many celebrity producers and purveyors do you know? I think these Portlanders are just as important to our food culture and that's why I celebrate them in my book. They have a lot to teach us.