Burger Tidings
Camden Hauls Buns
Renowned restaurateur readies Little Big Burger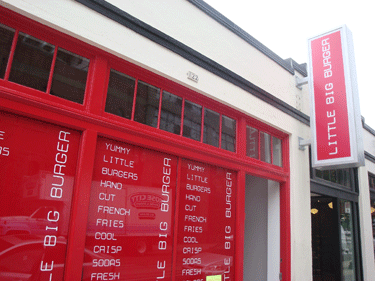 I was out for a noontime ramble seeking a lunch locale when I saw the sign for Little Big Burger at 122 NW 10th Ave. "Finally," I said to no one in particular, "an affordable eatery in the Pearl." I stopped doing my happy dance when I discovered that this snug little joint with the jolly red counter wasn't open yet. But owner Micah Camden was nice enough to allow me a peak at the construction process.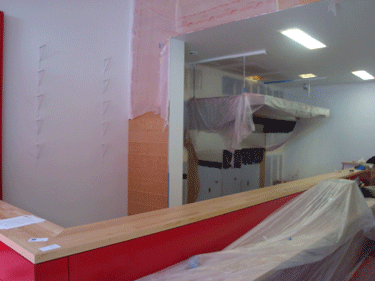 Camden, a shrewd restaurateur who's done well for himself with DOC, Fats, and Yakuza, is downsizing the latter's mammoth Yakuza Burger to slider size and a modest $3 price tag—fortunately it will still be accompanied by the golden pile of shoelace potatoes that serve as a brilliant crunchy counterpoint.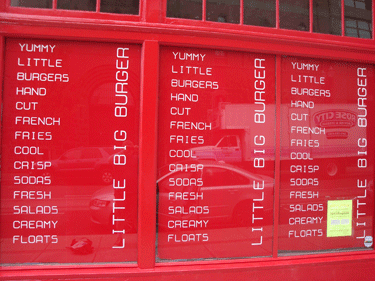 "There's no place around here to get something cheap and fast. It's just gonna be burgers, fries, salads, and sodas," he told me. "And beer." Also, according to the sign in the front window, creamy floats will be on the menu. Could this be the prototype for the 21st century malt shop? Could be. Camden hopes to put up the open sign in about three weeks. We'll be waiting.