Beer Bulletin
Oktober Already?
Beer and brats on tap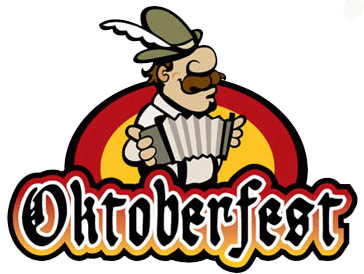 Your weekend to-do list is probably overflowing by now, what with MusicFest NW and the Time-Based Art Festival providing endless opportunities for cultural diversion. But if music, visual art, theater, dance, and film aren't really your thing (or if you need a break from them), get your belly ready for some beer and brats. I can't imagine the task will be too difficult.
Annual Widmer Oktoberfest
Widmer's is the big daddy of Portland Oktoberfests. What, you say? Oktoberfest? But it's barely September! Well, October's coming early this year. Last year's edition of this annual block party saw 5,000 attendees drink 100 half barrels of beer. This year, Widmer will be featuring their seasonal Okto, plus staples like the Hef, Drifter, Drop Top, and Broken Halo by the pint. On the food front there's bratwurst, chicken schnitzel wraps, kraut, and pretzels, all made by the kitchen commandos at Widmer Gasthaus. And what would Oktoberfest be without the accordion rock stylings of Those Darn Accordions, Irish punk band Amadan, and blues duo Hillstomp? Well, it would be slightly more thematically appropriate, for one, but we'll just let that one slide.
Lompoc Oktoberfest
If what you seek in a beer festival is something a bit more laid-back than Widmer's annual shindig, head over to Lompoc Brewing's Fifth Quadrant for its first ever Oktoberfest. Though they usually throw a release party for their seasonal Marzen-style Lager, this year they're upping the ante with a low-key festival. Beers on tap will include the lager, of course, along with the usual suspects: their Pagan Porter, C-Note IPA, and Proletariat Red. Barbecuing will be in effect, German-style, so expect sausages and potato salad, as well as a traditional accordionist playing polka tunes.
Fortunately, this weekend isn't your only chance to partake of an Oktoberfest in Portland. The last weekend of the month will see Oaks Park's Oktoberfest in all its family fun glory. But if you're itchin' to travel and can't afford a flight to Munich, head out next weekend to Mount Angel for their annual blast, or to Silverton's Seven Brides Taproom for their Septoberfest. It's not Germany, but at least it gets you out of the city.