Wine Country Weekends
For the Newcomer
For newcomers and procrastinators; here are the tastes and activities that should be on every Willamette Valley virgin's shortlist.
Less than an hour from Portland, the state's most celebrated wine country is so close it's easy to put off visiting for another day. For newcomers—and procrastinators—here's what should be on every Willamette Valley virgin's shortlist.  
FRIDAY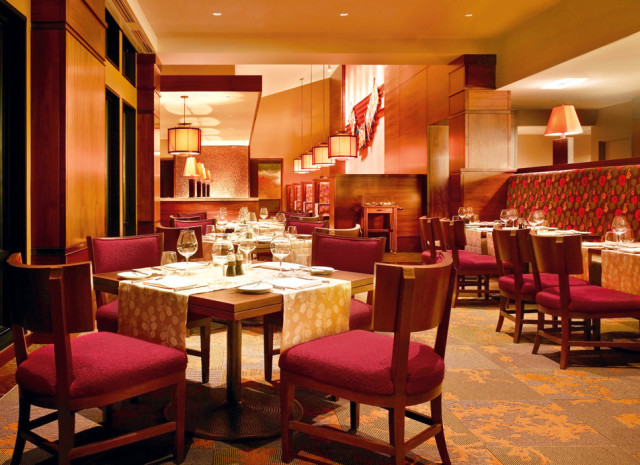 Check In
The exquisite Allison Inn & Spa is not just for Napa Valley-spoiled Californians or jet-setting oenophiles; it's the ideal getaway for Portlanders in need of some pampering. The rooms have a spare, Japan-meets-Northwest aesthetic. There's an indoor pool and a Jacuzzi, a lavish spa, and a mile-long trail around the property for moonlit walks. Add impeccable service and a terroir-focused restaurant, and you'll see why the Allison is in a class of its own. 2525 Allison Lane, Newberg; ?503-554-2525; theallison.com; doubles from $295
Taste
Pioneering winemaker David Lett planted Oregon's first commercial pinot noir vineyard in the Dundee Hills in 1966. His son Jason Lett continues the legacy of the family's Eyrie Vineyards with exemplary pinots and chardonnays plus his own Melon de Bourgogne (the grape used in Muscadet) made from the property's oldest vines. Jason Lett's ingenious re-engineering of a Swiss hand-bottling machine called the Elva makes rare library wines such as an '87 chardonnay and an '88 Pinot Reserve available by the pour ($15 for a six-flight library tasting). 935 NE 10th Ave, McMinnville; Wed–Sun noon–5; 503-472-6315; ?eyrievineyards.com; $5 for four pours
Eat
Don't let the understated exterior of Tina's fool you. Opened by Tina and David Bergen 19 years ago, Tina's serves some of the valley's most sophisticated food. Locals and visitors alike come for inspired dishes made from regional, organic ingredients, such as the panfried Willapa Bay oysters served with sorrel mayo or a buttery risotto studded with crispy pancetta and wild mushrooms. 760 Hwy 99W, Dundee; 503-538-8880
SATURDAY
Taste
Start your day at Rex Hill, now under the direction of winemaker Sam Tannahill. On Fridays and Saturdays, the "family brands" tasting ($10) includes Rex Hill wines as well as the winemaker's more exclusive label, Francis Tannahill (made with his wife, Cheryl Francis), and CEO Bill Hatcher's illustrious pinot. Learn winemaking basics with a Harvest Tour ($45 per person; every Saturday in October) that takes you through the cellar for a taste of macerating fruit and a glimpse of new ferments. 10-5 daily; 30835 N Hwy 99W, Newberg; 503-538-0666; rexhill.com
Before lunch, swing by Argyle Winery in Dundee for this classic Oregon label's annual October release of 10-year-old premiere sparkling wine. 11–5 daily; 691 Hwy 99W; 503-538-8520; argylewinery.com; $10 for a flight of five; $2.50–3 for a one-ounce taste
Eat
A new locavore restaurant helmed by chef Shiloh Ficek, Farm to Fork is a dynamic addition to Dundee. Try the impressive tapenade-chevre baguette with arugula and radishes and a croque-monsieur with cave-aged gruyère. But the real standout is the juicy ground-chuck burger sourced from Cascadia Farms. (For picnics, the in-house deli will fill your basket with local cheeses, charcuterie, and fresh baguettes.) 1410 N Hwy 99W, Dundee; 503-538-7970; farmtoforkdundee.com
Do
Time for a nap—or a trip to the Allison Spa. The signature treatment is, of course, the Grapeseed Cure. After you've been exfoliated with a crushed-grapeseed scrub (harvested from the Allison's own vineyard) and slathered with a honey-and-wine concoction, your therapist will massage you with shea butter and swaddle you in hot towels. $170 for a 90-minute treatment
Eat
The Allison's superb restaurant, Jory, features a rotating menu of mostly locally sourced fish and meat, plus produce from the inn's half-acre garden. Try the duck pastrami with roasted quince followed by the Carlton Farms pork chop with cardoon gratin, wilted black kale, and maple poached cranberries. You can order a one-ounce taste of any of the by-the-glass wines or, if you're not tired of tasting, a flight of pinot or chardonnay.   
SUNDAY
Taste
Just southwest of Newberg, the Dundee Hills are known for a volcanic basalt soil that's ideal for pinot noir—and for an extraordinary trio of women winemakers.
A fourth-generation French winemaker from the respected Drouhin family in Burgundy, Véronique Drouhin opened one of the valley's most revered wineries, Domaine Drouhin Oregon, in 1987. Sip from a flight that includes an estate-grown chardonnay and a spicy, full-bodied Laurène pinot, while toasting the tasting room's unmarred vistas of Mount Hood. Wed–Sun 11–4; 6750 NE Breyman Orchards Rd, Dayton; 503-864-2700; domainedrouhin.com; $10 for a flight
At De Ponte Cellars, Drouhin's former assistant and best pal Isabelle Dutarte makes just 3,000 cases a year. Some of her exceptional wines—like the DFB Estate Melon (a Muscadet)—are sold only in the tasting room. 11–5 daily; 17545 Archery Summit Rd, Dayton; 503-864-3698; depontecellars.com; $15 for a flight of five
Next door to De Ponte at Archery Summit, Anna Matzinger makes 100 percent estate-grown wines from some of the older vines in the Dundee Hills. Call ahead to tour the subterranean, basalt caves lined with French oak barrels. Tours include tastes of several bottles of single-vineyard pinot plus a history lesson on Oregon's wine industry. 10–4 daily; 18599 NE Archery Summit Rd, Dayton; 503-864-4300; $15 for a flight of four, $25 per person for tour