Good Deed Eats
Drinking Beer To Benefit Others
Sunset Magazine's Margo True, a judge in the upcoming Deschutes Brewery Chef's Challenge, talks about brew, food, and winning strategies.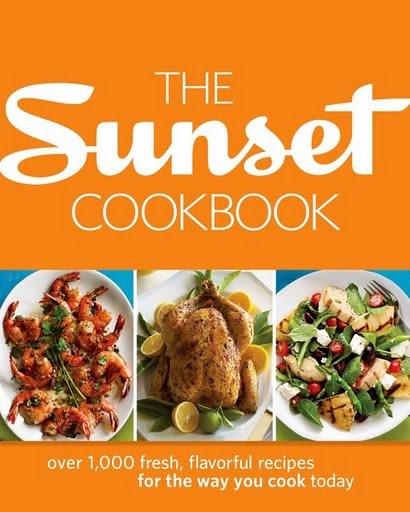 Altruism never tasted this good: The Deschutes Brewery's 2nd Annual Chef's Challenge —an Iron Chef-style beer-and-food pairing competition featuring six Portland culinary wizards— will be held Monday, December 13, at 6:30pm at the Portland Pub. The $75 per person ticket price includes suds, grub, and gratuity, with all profits going to the terrific local nonprofit, Morrison Child and Family Services.
The participating chefs include Ben Dyer (Laurelhurst Market and Ate-Oh-Ate), Kurt Spak (Alba Osteria), Adam Higgs (Acadia), Scott Shampine (Davis Street Tavern), Dave Anderson (Genoa), and Jeff Usinowicz (Deschutes Brewery Portland Pub). Their mission is to prepare a tasty and artful dish that brings out the best of a particular Deschutes beer. Five celebrity judges will then have the tough task of sampling what amounts to a seven-course dinner (the dessert is a pairing from Deschutes' own pastry chef) and picking a winner.
But that quintet of cookery connoisseurs won't be the only judges. The entire audience gets to indulge in every pairing as well, and can cast their vote for the People's Choice Award.
Want to know what you should be looking for? We asked one of the official judges— Margo True, food editor at Sunset Magazine —to give us an inside line:
"You can create a great pairing all kinds of ways," says True. "Putting beer in the food to form a bridge to the brew is one; keeping the food simple but beer-flattering is another. If the beer and the food 'speak' to each other—say, both are light in texture and flavor—that to me says something about the expertise of the chef. But the two don't always have to match. Sometimes a skillful pairing of opposites can bring out wonderful qualities in both."
In light of the fact that Sunset recently released their first big cookbook in 17 years, The Sunset Cookbook: Over 1000 Fresh, Flavorful Recipes for the Way You Cook Today ($35, and a delicious holiday gift), we also asked True to suggest her own beer-and-food combo. She selected a simple recipe for a Northwest classic: planked grilled salmon.
"It's ideal with any toasty malted ale," says True. "The crisp, caramelized salmon and the sweet cedary perfume go really well with a beer like Deschutes Brewery's Green Lakes Organic Ale, which is light in body but still rich in flavor. Plus, Deschutes grows hops in a Salmon-Safe way, with little if no impact on salmon streams, so I think it's pretty cool to drink it with salmon."
Here's the recipe for that flavorful fish dish, just in case attending the Chef's Challenge inspires you to host your own competition and you want a sure-thing.
The Sunset Cookbook Cedar-Planked Salmon
A technique developed by Northwest Native Americans, planking salmon gives the fish a deep, woodsy taste and keeps it moist by protecting it from the flames. You will need an untreated cedar board, ½ to ¾ inches thick and big enough to accommodate your fish. Find planks at a well-stocked fish shop, barbecue store, or online.
SERVES 6 / TIME 45 minutes, plus 2 hours to soak plank
2 tbsp. table salt
1 tsp. vegetable oil
1 skin-on, boned salmon fillet (2 to 2 ½ lbs; see Quick Tip below)
½ tsp. kosher or sea salt
¼ tsp. freshly ground black pepper
1 tsp. butter
1. Put 8 cups hot water and table salt in a pan big enough to hold the plank; stir to dissolve salt. Soak plank at least 2 hours.
2. Meanwhile, prepare a charcoal or gas grill for indirect medium-high heat (450°; you can hold your hand 5 in. above the cooking grate only 5 seconds). If using charcoal, ignite 60 briquets in a chimney starter (or mounded directly on the firegrate). Push equal amounts to opposite sides of grate and set a drip pan on grate between mounds. Set cooking grate in place and let coals burn down to medium-high. If using gas, turn all burners to high, close lid, and heat for 10 minutes. Then turn center burner(s) off so heat is at edges of grill, not under cooking area; turn outside burners to medium-high.
3. Wipe water off plank and rub it with 1 tsp. oil. Set it over direct heat and toast it, covered, until it starts to smoke and char, 5 to 10 minutes.
4. Meanwhile, season salmon fillet with kosher or sea salt and pepper. Turn plank over, set over indirect heat, and set fillet, skin side down, on charred side. Dot with butter.
5. Close lid on grill and cook salmon until center of fillet flakes, 30 to 40 minutes.
6. Quick Tip: Look for (or ask for) a long, narrow fillet that fits your board. If all you can find is a short, wide fillet, just divide it down the center and lay the pieces end to end on the board to fit.
And 7. Grab a fork and a six-pack of friends, and enjoy.