Wine News
Crazy for 08s
Everybody loves the 2008 vintage of Oregon pinot noir…and now the New York Times does too.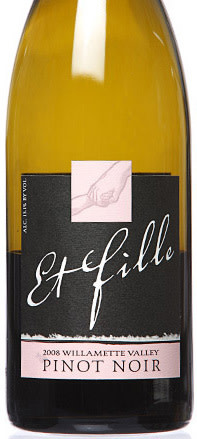 The whole country has been going nuts for our (well, Oregon's) 2008 pinot noir vintage. Sales have been booming, oenophiles have been buzzing, and now, the New York Times offers its own toast to the vintage.
As wine critic Eric Asimov puts it, "As a group, these wines were consistently top-notch. They were balanced and well-structured by virtue of their lively acidity. They were full of delicious red-fruit flavors without being syrupy, over the top or, to use the dreaded phrase of wine marketers, "fruit forward." They offered the rare combination of fruitiness and restraint. Most of them will be versatile with food."
We'll take the compliment. But, as you'll see in our February issue (on newsstands next Friday) the '07 vintage also deserves some love. As our wine critic, Condé Cox, puts it, "Much has been made of the outstanding 2008 Oregon pinot noir vintage. And it is darn good, with plenty of ripe red fruit flavors. But such glorification of a single vintage is often unfair, and the primary victim of all the '08 hype has been its older sibling, the 2007 vintage…What you don't hear is that, much like the proverbial ugly duckling, the 2007 vintage has matured into a gorgeous swan." (Pick up the issue for Condé's top '07 picks.)
One step ahead of you, New York Times.