Behind Bars
People's Party
Democrat Jesse Cornett becomes a publican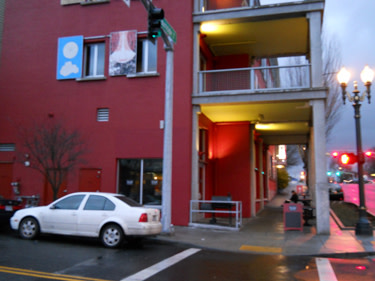 "I was thinking our slogan should be, 'For the rest of us,'" laughs erstwhile city council candidate Jesse Cornett. He's referring to the spanking-new Guild Public House on Lower East Burnside, where most neighborhood businesses are, for lack of a better description, hipster-focused. "I'm not a hipster," he confesses.
Kind of a shocking thing for a would-be politician to admit, especially in Portland, where cozying up to the youth vote is critical. But you won't find this fledgling bar owner dashing about in Chuck Taylor's or gibbering with excitement over the previous night's Animal Collective concert. Instead, he's following in the tradition of ex-mayor and publican Bud Clark (who's famous "Expose Yourself to Art" poster graces the wall here), as a businessman who understands that political debates are best hashed out in public (as in "public house").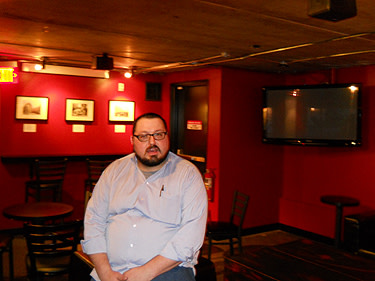 At the "soft" opening for the Guild, in addition to the usual assortment of lowlife freeloaders (me) and frantic first-nighters, there was the unmistakable presence of party politics. Former Democratic secretary of state Bill Bradbury was in the house, paying his respects to his pal Jesse Cornett, who worked diligently on Bradbury's recent campaign for governor. Congressman Earl Blumenauer also did a walk through, but I was so busy searching the crowd for a bowtie, that I must have missed him. Drat the luck!
The Guild is the third incarnation of the space that occupies the first floor of the snazzy Rocket building, where Noble Rot reigns benevolently two levels up. The interior is still dominated by reds and blacks, but the bohemian accouterments from its early days as the Chesterfield, like wall-mounted skateboards, pastel-colored stools, and a circular 20-person orgy couch are long gone. Instead, the furniture is functional and sturdy, and the beer list is local (Double Moutain, Oakshire, Everybody's Brewing; $3 pints during Happy Hour, 4-6 daily).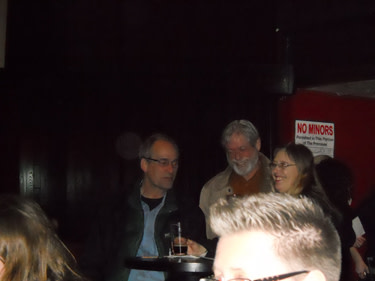 Small-bite samples from the Guild's kitchen, including pulled-pork Cuban sandwiches with Rogue bleu cheese crumbles (winner of the evening's "yummy" award), cider-braised chorizo, and some really mustardy deviled eggs, were circulated and duly devoured. Cornett tells me, unsurprisingly, that the food menu will be small and seasonal, with an emphasis on locally sourced goodies. Think cheese plates, huge salads, and sandwiches rather than coronary inducing nachos and fries. Shut up! It's good for you!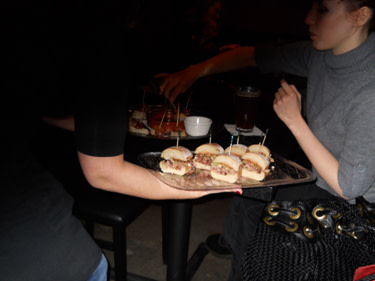 I'm hopeful that politicos will continue to frequent the Guild for beer and banter. A bar is the perfect place to approach and chat up elected officials about any bees currently residing in your bonnet—a practice that might be increasingly difficult in light of recent tragic events in Arizona. And if a heated barroom argument about feckless Democrats and corporate-shilling Republicans should erupt, owner Cornett, no stranger to partisan politics, can probably restore order with a round on the house.