Mud Room
Sea Change
A new captain steers McCormick & Schmick's through choppy waters.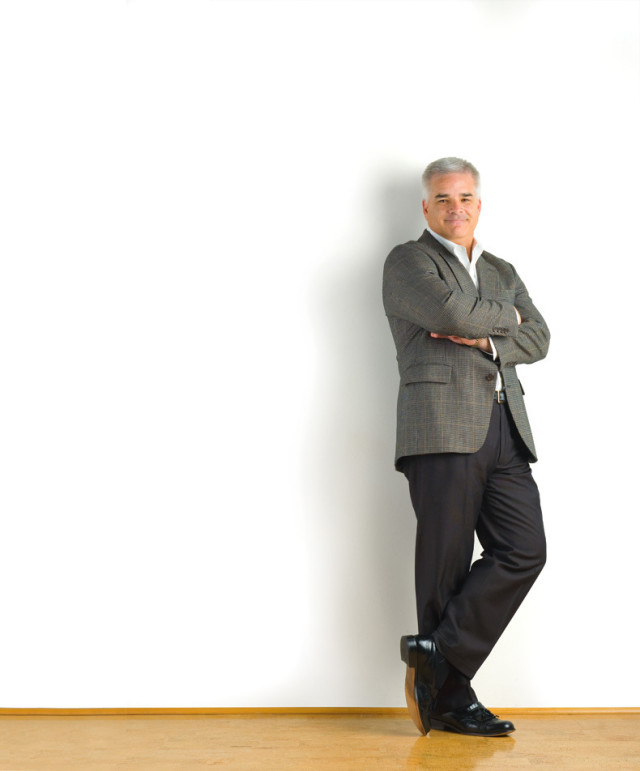 Not long ago, Bill Freeman, the new CEO of McCormick & Schmick's, sat in a room at the 96-location restaurant chain's Pearl District headquarters overlooking a very Portland-y vista: the MachineWorks Building's mossy ecoroof. But the 51-year-old CEO's cropped hair, stocky shoulders, and amiably tough air seemed more Southern football coach than sensitive Northwesterner. These days, the restaurant business demands a certain steel.
Since taking over for co-founder Doug Schmick in January 2009, Freeman has subtly reinvented the 39-year-old, publicly traded company through detail-obsessed, firsthand observation of how M&S restaurants work and what diners seek in tough times. Before he took command, Freeman—a South Carolina native who started in the industry as a Fuddruckers franchisee—?paid unannounced visits to more than 30 McCormick & Schmick's locations.
"Our whole sector was getting hammered," Freeman recalls. "And we were coming off a tough December." (The company's share price plunged from about $19 in October 2008 to $1.71 in early 2009.) "I knew the brand needed to evolve. I found more urgency than perhaps I expected."
His stealth study revealed a strong brand, renowned for daily seafood menus—seasonal and regional before those were buzzwords—and happy-hour scenes. But he also saw two big problems. M&S's appeal to baby boomers tied the company to an aging demographic. And the recession hit its key customers—suburban homeowners, downtown business types—very hard.
"McCormick & Schmick's has, as its base, the demographic and psychographic middle," says Todd Hooper, a New York-based restaurant industry analyst. "With housing prices under pressure, those people feel pressure."
To attract youth, M&S introduced sushi—natural for a company built around a fresh-seafood supply chain. To address tight finances, Freeman cribbed a play from urban restaurants by introducing small-plate menu items and "unbundling" side dishes from main courses.
"Sushi and small plates both just fit where people are right now," the CEO says. "They reflect both their wallet and the diversity of their tastes."
Business remains tough—M&S's most recent results "disappointed" Wall Street. Even so, Freeman is squeezing out profit: $1 million on $84.9 million in revenue for 2010's third quarter. The stock recently traded at over $9 per share.
"Dining out has changed," he says. "Maybe forever, or maybe just for a while. Either way, it's not enough to be someone's favorite seafood restaurant. You have to be one of their favorite restaurants, period."