Cheap Eats
Free Coffee!
Caffe Vita serves up Friday freebies, eight ounces at a time.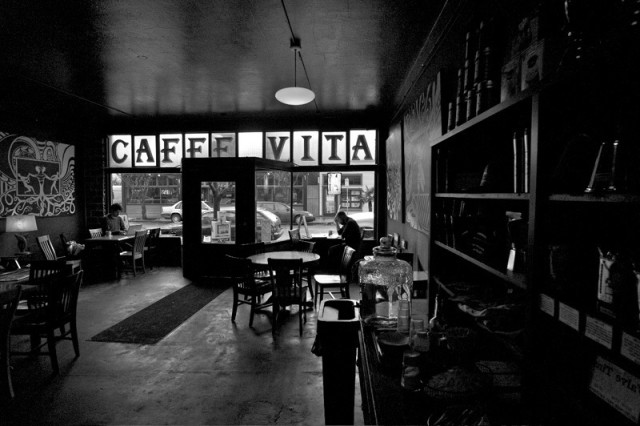 Since opening in October of this year, out-of-town roaster Caffe Vita has made a name for itself in a city already suffering from perennial caffeine shakes, partnering with do-gooders like P:ear's homeless youth program in Old Town, offering a new Public Brewing School, and keeping local brewing bigwigs like Cacao and Random Order supplied with addictive fair trade beans from all around the world.
And now, the folks at Seattle–based Caffe Vita are brewing something that everyone will enjoy: Until February 25th, you can swing by their NE Alberta outpost and get 8 ounces of free coffee in your preferred caffeinated medium (espresso, French press, etc.) every Friday from 10 am to 2 pm, no strings attached.
There's nothing quite like a supercharged Friday freebie to get you through the weekly finish line.
Caffe Vita Coffee: 2909 NE Alberta Street, 503-954-2171