FOOD EVENTS
The Cookbook Queens
Rock-star cookbook writers Heidi Swanson and Kim Boyce team up for a foodie extravaganza, complete with book signings and beer.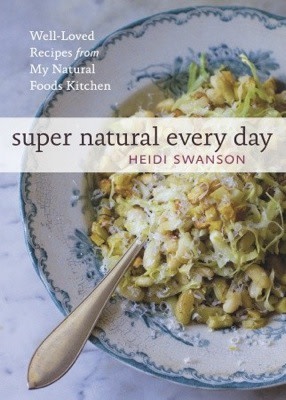 Heidi Swanson, tasty-maker of healthy cooking and renowned author of the stylish super-food cookbooks Supernatural Cooking and Supernatural Everyday is coming to Portland! Heidi will be teaming up with local cookbook writer and fellow whole-grain expert, Kim Boyce, next Friday, April 29, from 7–9 p.m. for a gastronome meet n' greet. Consider yourself invited:
Friday April 29, 7–9
The Cleaners @ The Ace Hotel
403 SW 10th Avenue at Stark Street
The plan: We're going to tap a keg of beer, snack on some bites from Clyde Common, hang out, and sign cookbooks. We're excited to meet you, and excited to have you meet each other as well.
Who's invited: 101 Cookbooks readers, Super Natural Cooking enthusiasts, Good to the Grain fans, shutterbugs, and quinoa buffs – you're all welcome to come!
*Bonus: if you have a website, blog, Facebook page, twitter stream – bring something with your URL on it to give/swap with others.
Books will be available for sale and for signing. And the lovely Brenda from FoodShed is pulling together little treat bags to go with the books. Hope to see you there!
- Heidi & Kim