Wine Weekend
The Pinot Pilgrimage
Sniff, swish, and spit your way through the Willamette Wine Trail Weekend.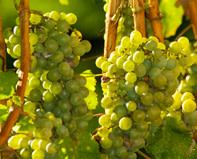 Grab your D.D.'s and head west! The third annual North Willamette Wine Trail kicks off this weekend, April 9 and 10, from 11 a.m. until 4 p.m. Serious oenophiles and newbies alike will traverse the northern edge of the Willamette Valley for a chance to sample at some 23 local wineries throughout the region.
This year's tour, hosted by North Willamette Vintners, will include tastes from reserve barrels and teasers from new releases, along with food pairings, winery tours, and art exhibitions—the whole wine country shebang. A burgundy ticket will run you $45, with a special $10 deal for designated drivers.
Tickets for the North Willamette Wine Trail Weekend are available online at nwvintners.org.