DIY
Roasting Coffee Beans At Home
Mr. Green Beans, in Northeast Portland, has all the tools and tricks for learning how to roast your very own coffee; Their exellent classes are as affordable as a bag of beans.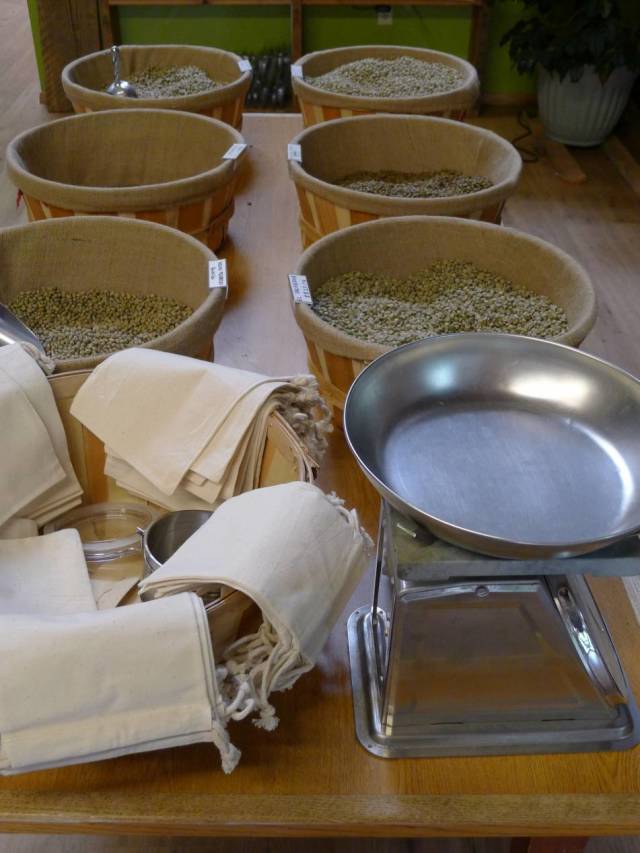 Years ago, I'd stand at the window of Graffeo Coffee and sniff the burnt toast aroma, while peering inside at the enormous ancient roaster. Transforming those chalky green beans from faraway places was delicious alchemy. That was the prehistoric era of coffee in this country, when a plane ticket to Rome or scoop of Cafe Bustelo in a stovetop Napoletana were the only ways to get a decent cup of joe. Back then, I'd experimented with curing olives and sourdough starters at home, but roasting coffee beans seemed out of reach. Not to mention, fears of burning my apartment building down.
I was thrilled to stumble upon Mr. Green Beans, a shop that specializes in, you guessed it: green coffee beans (and more). The owners, Trevin and Ginny Miller, thought it was the right time to teach us city folk how to live a more hands-on lifestyle. The urban homesteading couple run a beautiful bright shop on Mississippi Street, where you'll find everything you need to roast coffee, make cheese, soap and cultured foods. Sign up for one of their bi-weekly coffee roasting classes and learn the ins and outs of bean roasting, and how to get the flavor profile you love in coffee.
There's no fancy tools to get started and for the price of a few lattes, you'll be on your way to rich, luscious home roasted beans that your neighbors will be lining up for. They might not measure up to Spella's deep chocalat-ey Italian roasts or have the wordly flavor variety you find at Sterling Roasters, but after time, you'll find your favorite technique with the help of Mr. Green Beans. And, I bet you could even barter a bag of home-roasted beans for your neighbor's fresh eggs. Now that's what I call the urban good life, in Portland.