FOOD & WINE EVENTS
Bites for Rights
Genoa and Accanto bring back-to-back feasts in support of Basic Rights Oregon.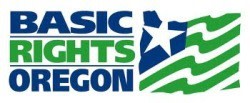 Slurp your fettuccine with moral gusto! Next Thursday, June 23, Portland's dynamic Italian duo, Genoa and Accanto, invite you to join them in support of Basic Rights Oregon. Twenty-five percent of the proceeds from both restaurants, along with an impressive list of nearly 100 other Portland eateries, will go directly to supporting the work being done by B.R.O. to ensure gender equality in Oregon.
The Game Plan: Head over to Accanto at 3 p.m. for an infused Happy Hour cocktail (or several) and some deep fried fritto misto (crunchy prawns and squid) with a twist of lemon and a zip of olive. Then at 5:30, shuffle over next door, where Genoa will be serving up their three-course menu for $40, along with the full-blown five-course version for $60. That's salmone alla padella to you: spring Chinook salmon with asparagus pesto, slow roasted cherry tomatoes, basil, and melted spring onions. Equality is delicious.
The Backdoor Pass: For the real VIP treatment, follow the red carpet to Genoa's private dining room, where Chefs David Anderson and Daniel Mondok will be preparing an exclusive $120 prix-fixe menu (including of a pre-dinner cocktail, five-course dinner, wine, and gratuity) hosted by Byron Beck, local blogger, man-about-town, and premiere food gossiper—along with his 16 guests of honor. Email Byron at byronbeck.com to see if there's a seat for you at the table.
The Details: Thursday, June 23 from 3–10 p.m. at Accanto (2838 SE Belmont St, 503-235-4900) and from 5:30–9:30 p.m. at Genoa (2832 SE Belmont St, 503-238-1464)