EAT HERE NOW
A Sneak Peek at Riffle
At a test run dinner, an up-and-coming seafood restaurant lays out its plans.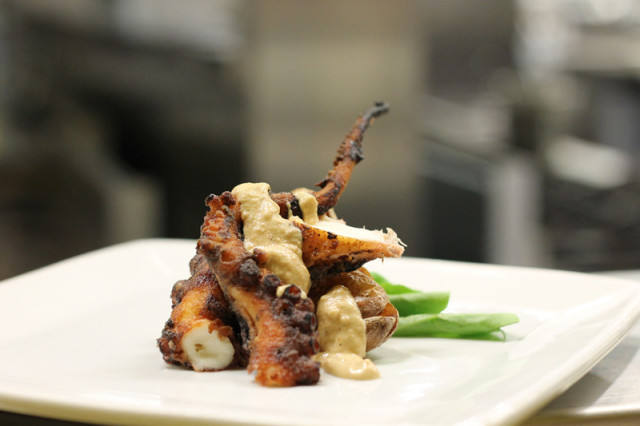 He's only been in Portland since February, but New York chef Ken Norris is serious enough about seafood that he confesses to fishing under the Fremont Bridge in search of sturgeon as he anxiously waits to open a seafood restaurant with his food-loving partner Jennifer Quist this fall. Their dream for Riffle, with its "catch inspired" motto and focus on coastal fisherman connections, comes at a time when Portland's restaurant scene is soul-searching for a seafood identity.
Norris, an avid fly fisherman in his late 30s, has been kicking around kitchens since getting his start at New York's famed Daniel when he was 16. As a private chef in Chicago he "cooked for everyone," as he puts it, and most recently he ran superstar Marcus Samuelsson's August restaurant in Manhattan's West Village. His roots may be upscale European, but now he's embracing the Portland joie de vivre. That includes $20 "test runs" at the new KitchenCru in the Pearl District, a seriously armed commissary kitchen and self-proclaimed "culinary incubator" for epicurean entrepreneurs, with a chef's counter for professionals and amateurs to hold dinners and tastings.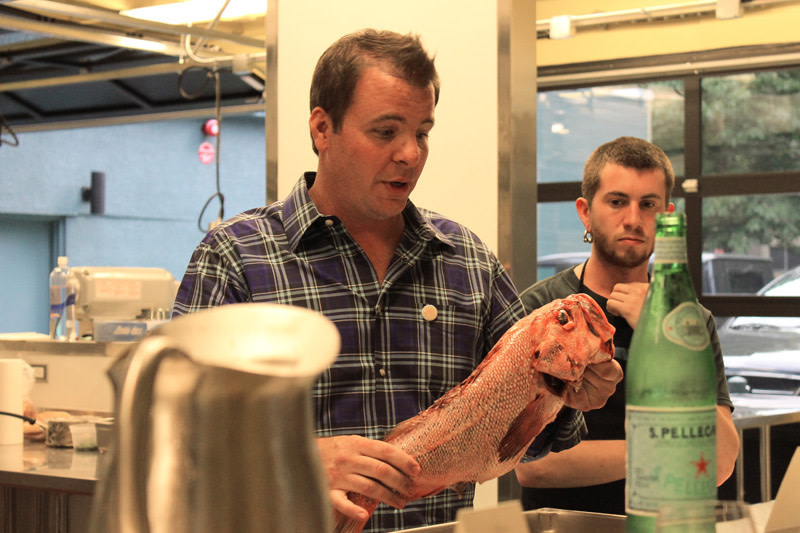 Riffle launched the first of its sold-out experimental dinners last night—a collection of curious eaters gathered for casual eating, wine sipping, and to give honest feedback. The evening's five dishes gave a window on the pair's personality (passionate, exuberant) and a taste of what's to come: East Coast chowder house meets Northwest swank.
Though Norris is still sorting out the formulas, one thing is clear: he knows his away around his fish. "My training is French technique, but this will definitely be American," he says, handing over a plate of briny Oregon Coast oysters covered in fig mignonette—a multi-dimensional bite of salty and sweet, and one of the evening's standouts.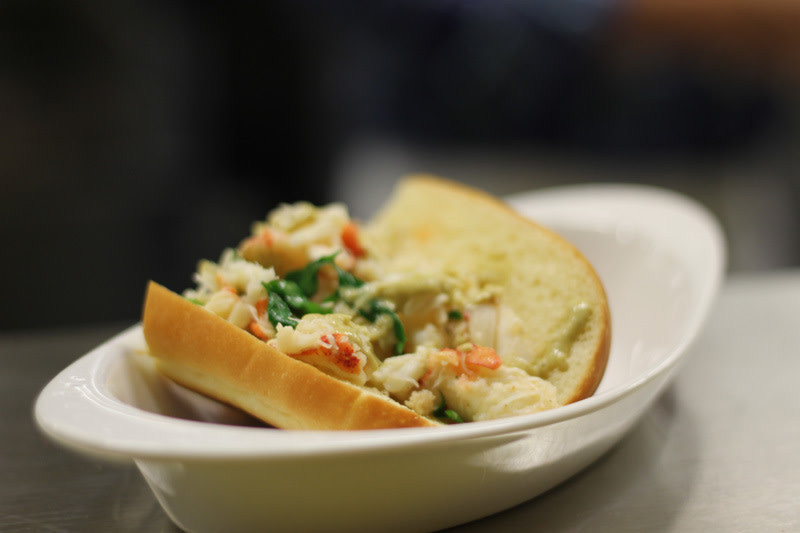 Other peeks at the menu: Spanish Octopus, charred to a crunch beneath two heavy skillets and covered with a dollop of cream infused with homemade chorizo; whole roasted Red Band Canary fish dressed three ways, the best of which was topped with caramelized bacon and a zip of lemon; lobster and Dungeness crab rolls with a tasty but lost strawberry and poblano aioli; and a super-hearty Dockside chowder of Oregon prawns, clams, and mussels brightened with a healthy dose of fresh tarragon.
In short: basic beach-side favorites, elevated with Northwest vigor and fish-mongering exactitude.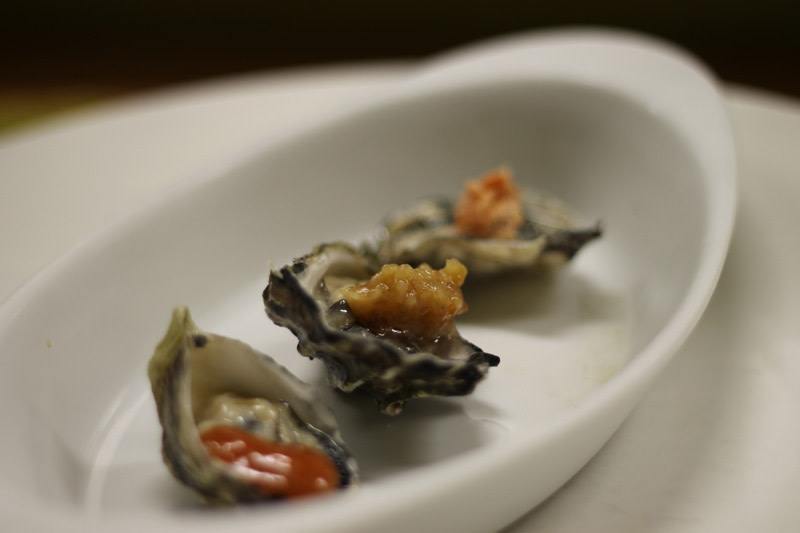 With some careful honing and a few more rounds of KitchenCru testing, Riffle could help shore up a new wave of coast-to-table cuisine in Portland. To that end, Norris plans to bridge the disconnect between coast and city by tapping into the underutilized wealth of local sports fisherman.
While details are under wraps, Norris says they have investors lined up and eyes on a Northwest Portland location. A big part of the Riffle experience is expected to be at the chef's counter, where most of Norris's loyal NYC crew is joining him in the great western migration. The plan, for now, includes roughly 60 seats and a serious mixology program, with hopes for an October/November opening.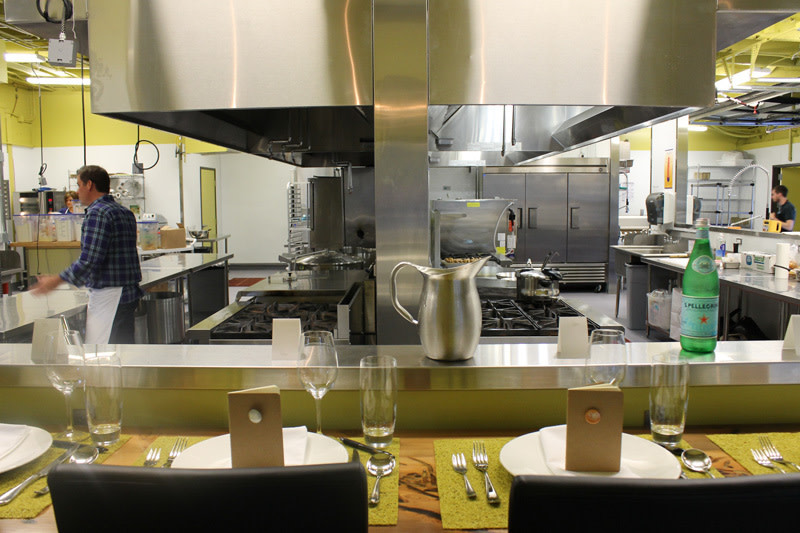 Sign up for Riffle's news at rifflenw.com or follow them on twitter at twitter.com/RiffleNW