FOOD NEWS
Andy Ricker to Publish Pok Pok Cookbook
The secrets of the Pok Pok kitchen will be revealed in a book coming in 2013.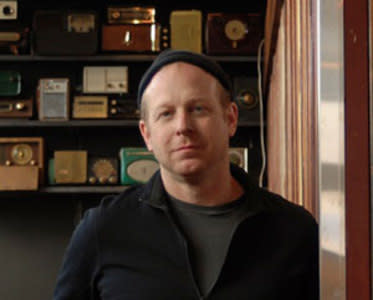 For many, the mysteries of Southeast Asian cuisine remain hidden behind the takeout counters, far from the home cooks and adventurous eaters of Portland's food scene. In spring 2013, the mastermind behind Portland's Thai-obsessed Pok Pok, Andy Ricker, will tell all with a cookbook featuring the Northern Thai flavors of his restaurant empire.
Ricker is teaming up with seasoned food and travel writer, JJ Goode, and Bangkok-based photographer, Austin Bush. The 270-page book will be published by Ten Speed Press, the company also behind the Paley's Place cookbook, the Wildwood cookbook, and an upcoming bread book by Ken Forkish of Ken's Artisan Bakery. According to Ricker, the book will have an interesting format: expect around 50 recipes, each its own chapter complete with history, cultural context, and step-by-step instructions.
The book deal comes on the heels of Ricker's James Beard Award for Best Chef Northwest. The as-yet-untitled book will focus primarily on the Pok Pok dishes we know and love (mouth-numbing papaya salads, charcoal-roasted game hens, and sweet, smoky pork parts). The goal is to demystify the cooking methods and flavors of specific regional Thai foods, but the book will also explore the travels and culinary discoveries that led Ricker to open his acclaimed restaurant and a look to the future of Thai food outside of Thailand.