Eat & Drink
Dazed and Infused
Late-summer strawberries make for a satisfying year-round cocktail.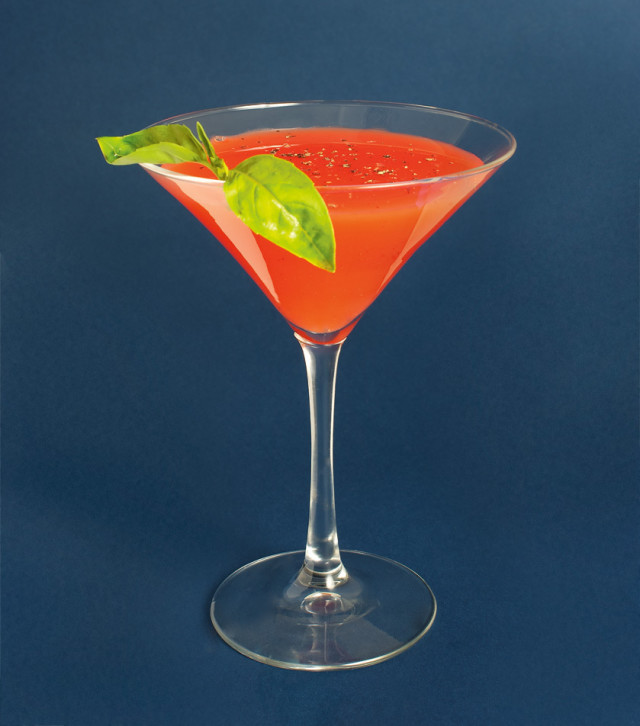 GILT CLUB OWNER Jamie Dunn isn't one to knock sweet cocktails—he's even been known to serve drinks with a swizzle of rock candy. But when he infuses a batch of homemade straw-berry vodka for his Strawberry Brunette cocktail, he doesn't reach for the simple syrup. Instead, he lets the fruit's natural sugars do the work, playing them against layers of bright lemon juice, basil, and fresh-cracked black pepper.
Dunn first started experimenting with strawberry-infused cocktails when the Gilt Club got a deal on some berries. Now he goes through a flat of Viridian Farms strawberries every two weeks to keep up with demand. The key, Dunn advises, is to start with perfectly ripe Oregon strawberries. "The smaller and darker, the better," he says.
This summer, Dunn infused a couple of cases' worth of strawberry vodka, guaranteeing that the Strawberry Brunette will stay on the Gilt Club's menu all year. But with waves of late-season berries hitting Oregon's markets in September, it's the perfect moment to infuse your own vodka with fresh fruit. Off-season infusions of frozen fruit are certainly workable, but with fresh strawberries still prime for plucking right now, why wait?