MENU WATCH
Another Side of Paley's Place
Vitaly Paley is teaming up with Olympic Provisions to put Paley's Place on Portland's charcuterie map.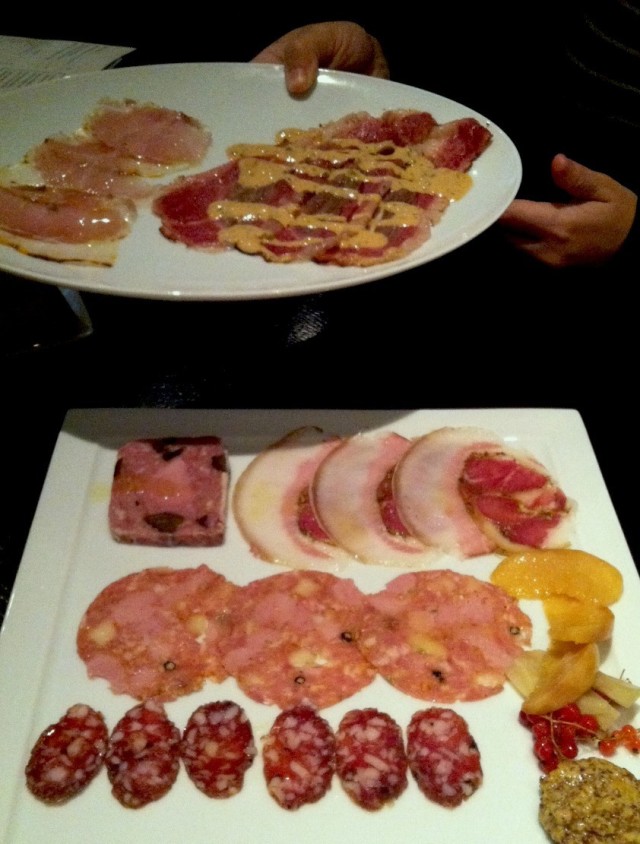 No one has ever accused Vitaly Paley of being unambitious. A Julliard-trained classical pianist turned Portland culinary pioneer, Paley is always on the hunt for the next thing that will keep his creative passions fueled. So what does an Iron Chef champion do once he's at the top of the food chain? He makes salami.
Continuing the restaurant's commitment to hyper-local and sustainable ingredients, the Paley's Place chef has teamed up with local charcuterie kings Olympic Provisions to create signature limited-quantity salamis that are only available on Paley's menu. Utilizing Olympic Provisions' Northwest Portland meat depot—Oregon's first USDA certified meat-curing facility—Paley has created a truly artisanal product that we're hoping will spark a chef-driven salami trend citywide.
Starting with a single pork leg from Laughing Stock Farm, Paley's first collaborative salami is flavored with green garlic from George Weppler farms, Shinkai sea salt from The Meadow, and Tasmanian pepper—a purplish, juniper flavored peppercorn. This delicious experiment is only the first in what could be an exciting trend: with OP's USDA certified facility, we could see many more chefs trying their hand at distinctive cured-meat creations.
Menu watch: The Olympic Provisions/Paley's Place salami is only the tip of the iceberg when it comes to charcuterie options at the NW 21st mainstay of Portland cuisine. Vitaly Paley has been busy preparing a wide array of both classic and creative meats for the house charcuterie list. Diners can now treat themselves to house-made pork terrine wrapped in bacon, chicken and black truffle galantine (with chicken from Provenance Farm), delicate testarossa, and a decadent Wagyu "pastrami" topped with Russian dressing served with Paley's house pickles. A big plate of charcuterie a great twist on a traditional meal—and it's perfect for sharing.
Paley's Place 1204 Northwest 21st Ave; 503-243-2403
Monday-Thursday 5:30 to 10 pm, Friday-Saturday 5:30 to 11 pm, Sunday 5 to 10 pm