EAT THIS NOW
Pasta at Tabla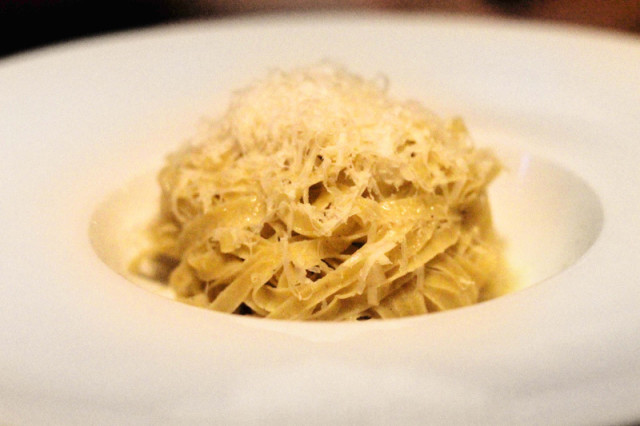 Tabla Bistro is one of those restaurants that gets better with age. After years of turnover, the Northeast Portland Italian eatery has finally hit its stride in the form of fettuccini, cavatelli, and ravioli. With chef Anthony Cafiero at the helm, Tabla has been quietly cranking out some of the best pasta in Portland for over two years. Cafiero, who honed his pasta-making chops at Nostrana and the now closed Ten 01, brings inspiration from every corner of the Mediterranean, with a heavy focus on egg-based Northern Italian style pastas and a serious devotion to local produce.
SIT AT THE CHEF'S COUNTER
Choose to sit inside the romantic, orange and red hued dining room, or get up-close at the chef's counter, dead center at the far end of the room, positioned like front-row seats at the opera. The tempting three-course prix-fixe is a steal at $28, earning you an appetizer, a half-sized pasta, and an entrée. But be warned: Cafiero's ambitious small plates and entrées can be hit-or-miss, with a well-intentioned modernist streak throwing the occasional dissonant, deconstructed combination or an overzealous dose of foam into the mix between otherwise remarkable plates. The pastas, on the other hand, are always exceptional; soft, flavorful yellow-hued strands cooked to perfection.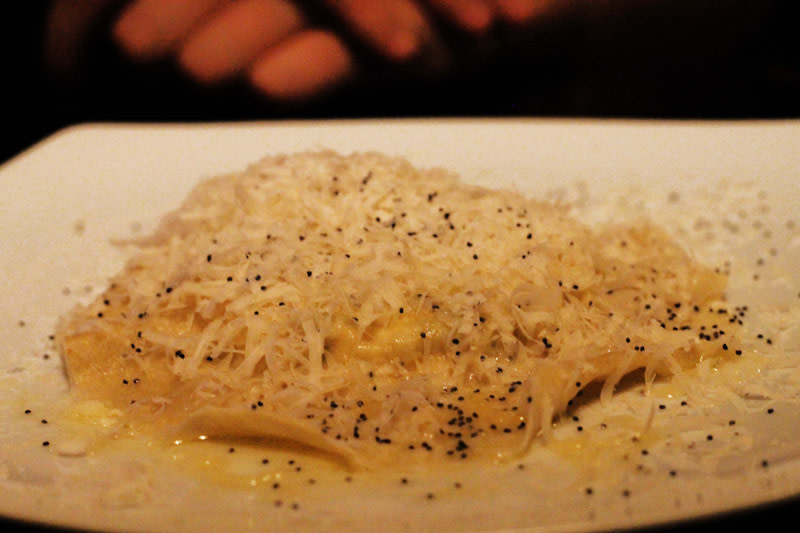 GET SOME PASTA
You can dig into a plate of slow-roasted pork and tomato sugo over papardelle ($11/17) yourself, or order half-portions for everyone at your table and try each of the five varieties. Whatever you do, don't miss the Tajarin ($11/17), cut into tender gossamer ribbons, tossed with a powerful dose of truffle butter, and sprinkled with pepper—a dish of simplicity and indulgence. The ravioli ($9/15)—one giant, paper-thin pillow of pasta—is unbelievable, stuffed with creamed chard and ricotta, cooked to order with a runny egg yolk folded below its silken dough and blanketed in cheese and poppy-seed butter.
No matter which shape or variety you choose, Tabla is a pasta party, and everyone's invited.
Tabla Bistro
200 NE 28th Ave
Mon–Sun 5:30–"close"