FIRST IMPRESSIONS
Minizo
A new downtown food cart is buzzing behind authentic Japanese diner food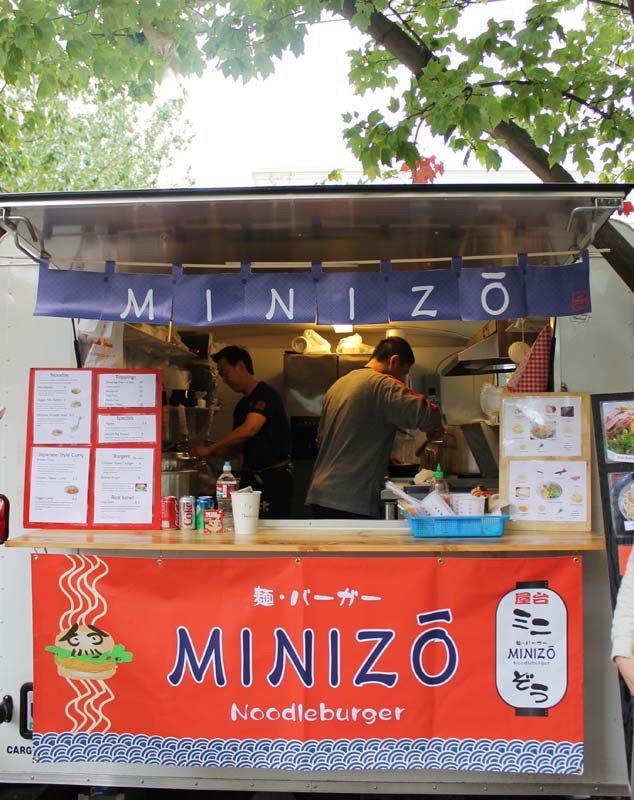 The corner of SW 9th Avenue and Alder Street is dying down after the lunch rush. At the newly parked Minizo food cart, two employees joke around in spitfire Japanese, sharing after-work drinks with cart-bound neighbors and re-stringing their teru-teru, a ghost-shaped rain charm, hanging from their takeout window. You would never guess their roots in a corporate chain. But sure enough, Minizo, the mobile emissary of downtown's Shigezo Portland, is making a name in the food cart world behind savory noodles, rich Japanese-style curries, and crispy, fried "burgers."
Shigezo Portland (910 SW Salmon Street) is the first mainland American outpost of the large Toyko-based chain, with an encyclopedia approach to Japanese sushi/ramen/izakaya, plus fancy Westernized desserts. Despite the generic leanings, Shigezo serves one of Portland's best ramen bowls, flying low under the broth-and-noodle hype. And in true local spirit, Shigezo opened a food truck, Minizo (literally, "mini Shigezo"), to bring a taste of the kitchen to the street.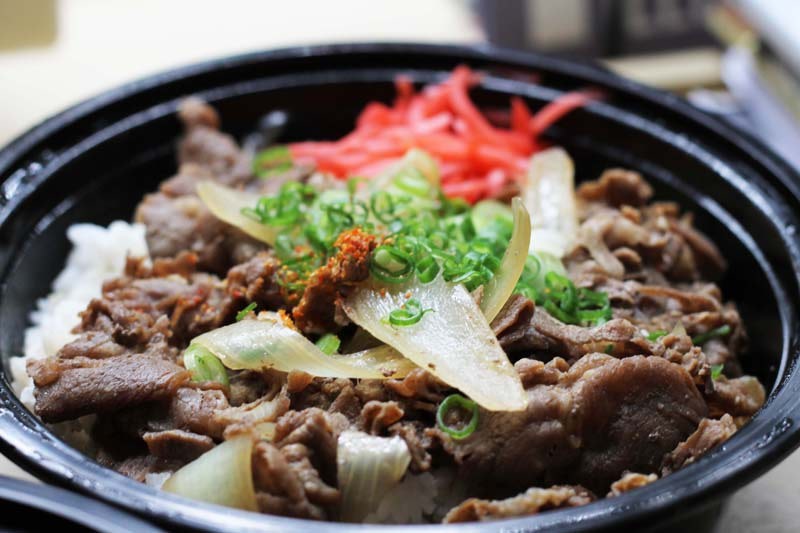 But Minizo has taken on a life of its own, serving a short list of Japanese comfort foods to impress seekers of the authentic. Noodles, hand-made at the restaurant, are fresh and springy, and the star of two soup-less ramens (one of many Japanese variations). Abu-Ramen ($6) is the standout here, a tangle of slick, sweet noodles, flecked with crunches of sesame seeds, the chew of chashu (braised pork belly), and tied together with a lacquer of gooey egg yolk. The Veggie-Abu is good too, swapping out the pork belly for sweet burdock root and fried tofu.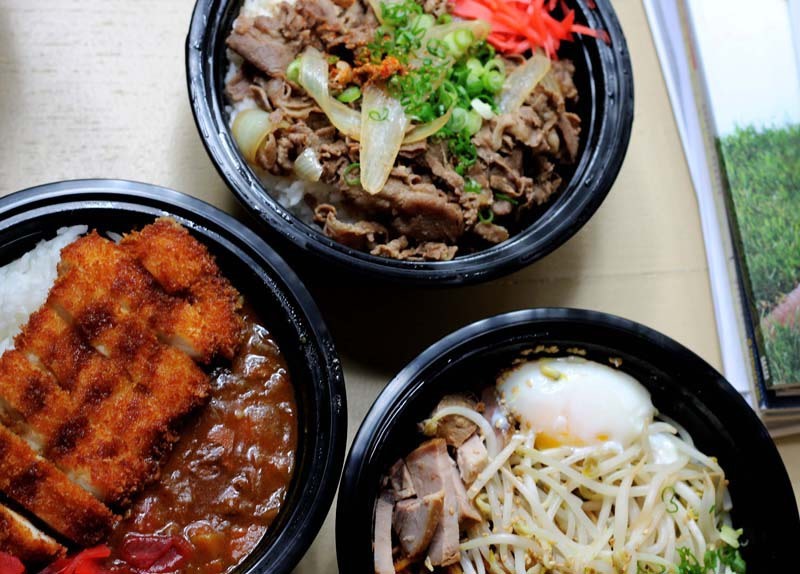 In a second stock pot, the Minizo crew preps their Okinawa Noodle Soup ($6.5), a mild, cloudy broth of homemade pork and bonito (dried fish flakes) with bits of shredded omelet, more chashu pork, and a little red pickled ginger—simple and salty. On cold days, you can do no better than the Chicken Katsu Curry ($6.50), a dark brown, sweet Japanese curry thick with root vegetables—warm and hearty, down to the golden nuggets of deep-fried chicken breast on top.
Let's be clear: This is not the work of master chefs or ramen experts. It's fast food—done really well.
Minizo
SW 9th Avenue & Alder Street
Open weekdays during lunch