EAT HERE NOW
Swamp Shack takes New Orleans to the Street
A downtown Portland food cart digs deep into Cajun-Creole comforts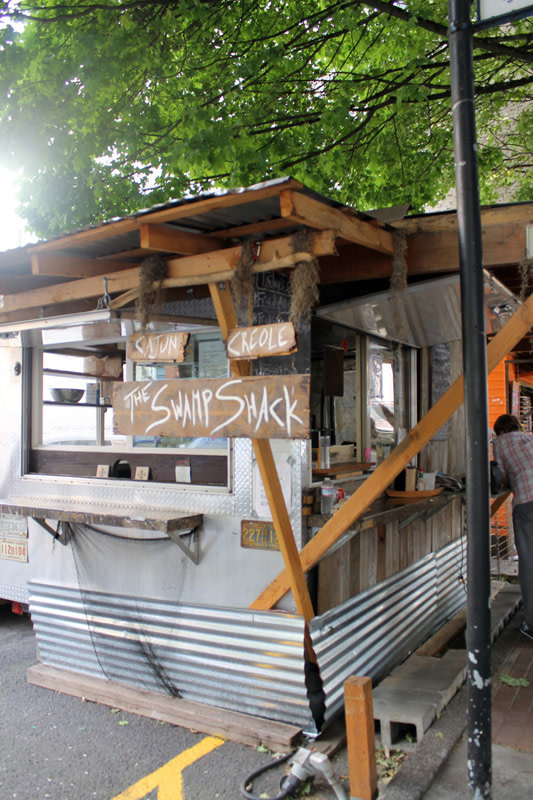 On the downtown corner of SW 5th Avenue and Stark Street, from underneath a tin-roofed food cart littered with bayou flotsam and set with diner stools, Trey Corkern quietly fries up po'boys and ladles jambalaya for Portland's New-Orleans-food-loving scene. It ain't pretty to look at, but then again, New Orleans cuisine isn't. Down at the Swamp Shack, it's as real as it gets.
Corkern grew up in Louisiana, just north of New Orleans. For two years, he's been frying up his vision of home cooking, with impressive consistency. With family recipes and cooking tidbits picked up at some of the Crescent City's legends, including the 100-year-old Galatoire's, he digs deep into rich heavy comforts. Spicy fried chicken comes with a thick shell of battered goodness—you dispatch it with an audible crunch—and jambalaya arrives full of chicken thigh bits and alligator sausage (a frequent menu guest).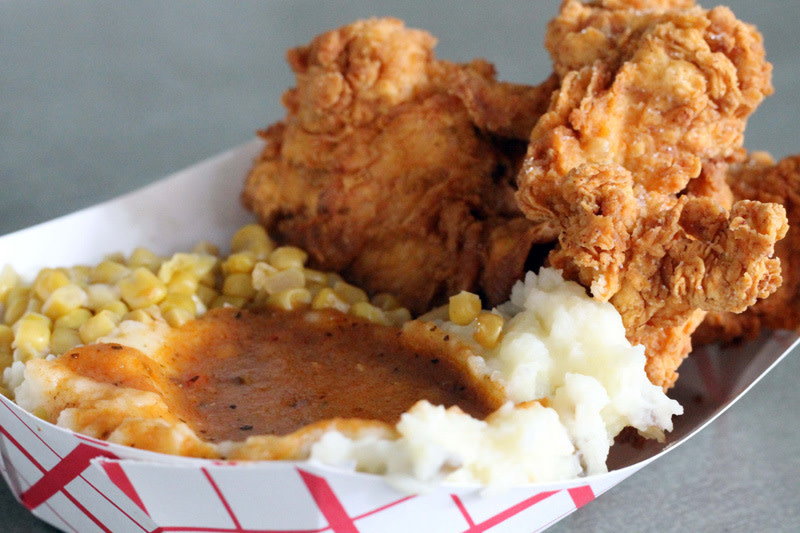 Corkern makes most things from scratch, including his personalized shed, and it shows. And like all good New Orleans food, it's not for the weak-stomached. So suck it up and order a po'boy. One is jammed with gushing, briny oysters; another comes with crisp tangles of soft-shelled crab legs hanging over a French roll, hiding slender green onions (asparagus in the summer), remoulade, and cocktail sauce—both good. Don't forget that fried chicken—it's one of the best around, served alongside rough mashed potatoes and a thick pool of sweet crawfish gravy (too bad about the sad side of corn).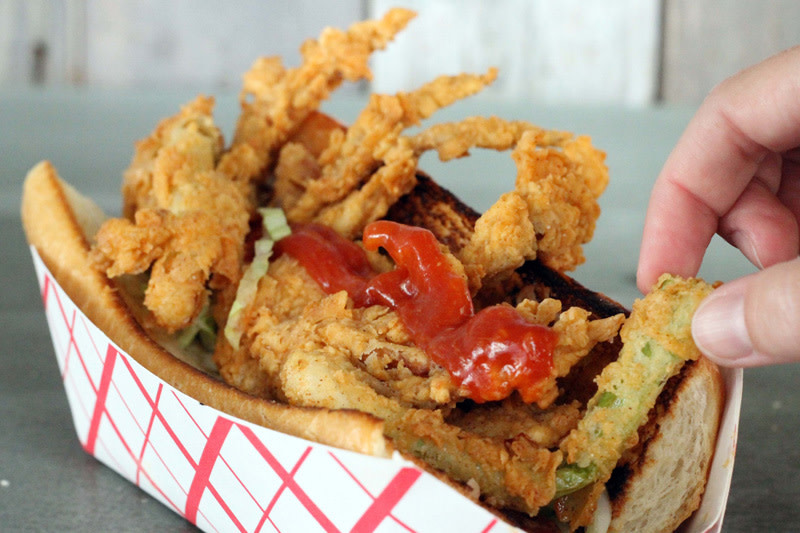 Signature crawfish hand pies are stuffed with juicy bits of sweet crawfish and homemade "Creole cream cheese"—rich and sour, boasting the Holy Trinity of Cajun ingredients (bell peppers, celery, and onions), and scarcely found outside Louisiana, let alone Portland.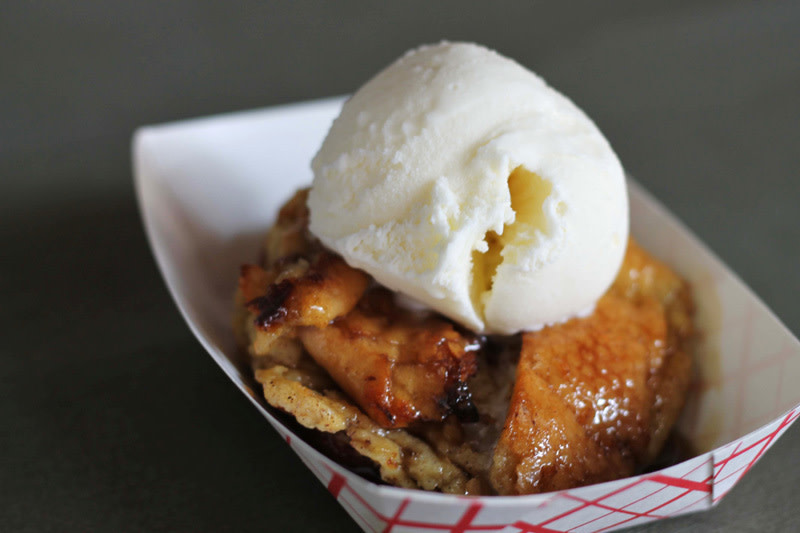 The Creole cream cheese also makes its way onto the dessert menu in the form of ice cream. Corkern plops a hefty scoop on top of his bread pudding; a sweet, boozy slab of bread soaked in pecan praline liquor—a necessity for a NOLA blowout feast, and a perfect ending at Portland's Big-Easy emissary.
The Swamp Shack
SW 5th Avenue & Stark Street
225-281-4675
Mon–Fri, 11–3