EAT HERE NOW
The New Nuvrei
The Pearl District's Nuvrei Patisserie and Café brings breakfast and lunch upstairs.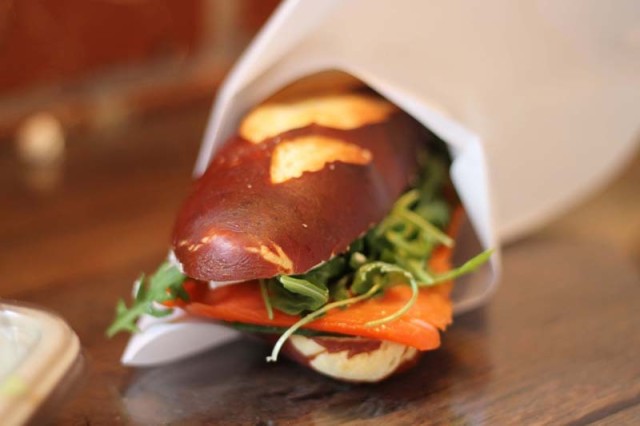 The line at Nuvrei Patisserie and Café in the Pearl District snaked out the door yesterday, winding down the stairs and spilling into the lobby. A handful of workers looked positively shell-shocked. On Tuesday, after a year of delays, Pearl dwellers and Nuvrei followers squeezed and shoved their way into Marius Pop's finally-opened eatery, steps above his subterranean bakery where smells waft out onto NW 10th Street. With his new breakfast and lunch menu, Pop is bringing thoughtful sandwiches, fresh salads, and his signature French treats to a neighborhood where quality, grab-and-go, no-hassle lunches are a rarity.
Nuvrei's new upstairs space is small. The hustle and bustle of business folk and families grabbing buttery croque monsieurs and pastel-colored macarons from behind a long, glass display case of pastries and baked goods felt like a crowded Manhattan lunch-rush. You can vie for a place to dine amongst the slim seating counters and bright, Scandinavian decor, or grab your food to go; meals are served in hand-stamped white takeout bags regardless.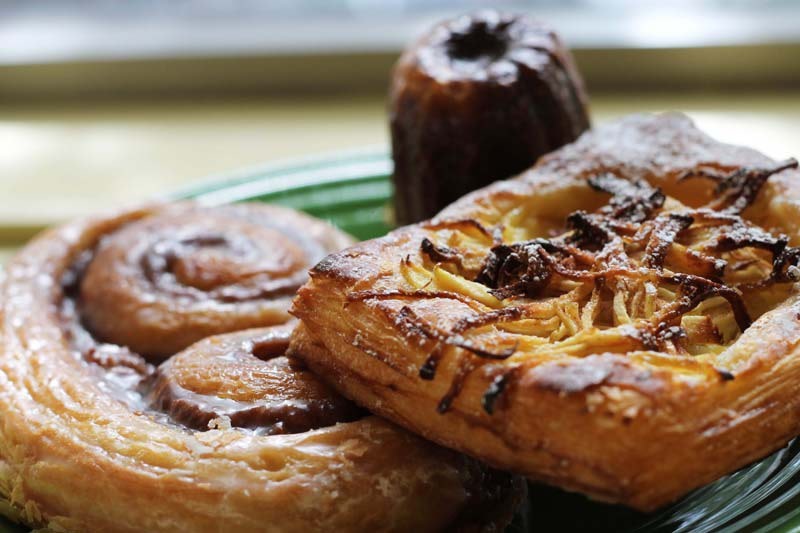 Nearly 10 years ago, Pop began cranking out impressive underground pastries at his Nuvrei Bakery, supplying Portland's innumerable coffeehouses and kick-starting its micro-baking scene. Upstairs serves those same sweet goodies, and you don't want to miss the flourless double chocolate cookies with implausible fudgy intensity or the apple Danish: a pressed stack of puff pastry with a pool of vanilla cream and strands of baked apple in its recessed center.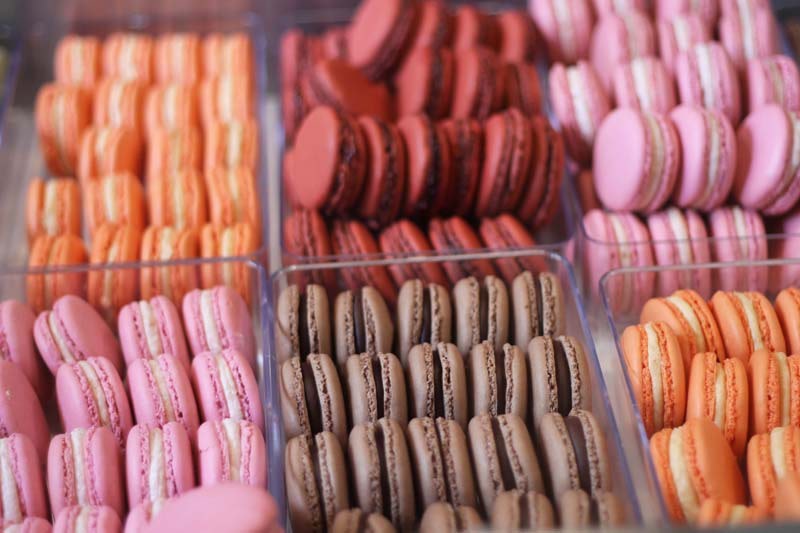 You can stick to the classics, but Pop's new lineup, highlighted by bright, gushing macarons and a fresh wave of browned, malty "mauricette" pretzel breads should not be overlooked. The mauricette makes its way onto the sandwich menu, around dishes like locally made bratwurst sausage, slathered in mustard and globs of creamy melted brie, and turns up again in bagel form, molded from the same burnished dough, and best toasted, with cream cheese. Pop puts his bakery to good use with an avocado and bay-shrimp sandwich, tossed with apricot crème fraiche, and held between a flaky, house-made croissant.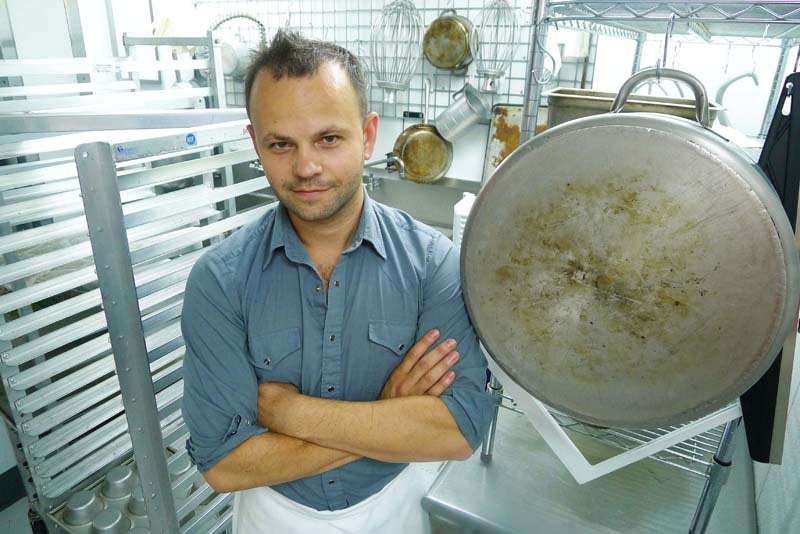 The salads, while impeccably fresh and generously accessorized, will need some tinkering to match Nuvrei's quality pastries. The sandwiches aren't perfect either; some of the options were too heavy, making the bread soggy, or needed a few flavor tweaks—a little lemon for contrast, a cucumber or radish for texture. With some time and refining, and in a neighborhood with limited middle ground between Whole Foods and sit-down dining for lunch, the new Nuvrei is shaping up to be the hottest new spot in the Pearl District.
Nuvrei Patisserie and Café
404 NW 10th Ave
503-972-1700
Mon–Fri, 6:30–4; Sat–Sun, 7–4