Mudroom
Flavor Profile
Oregon's newest meat artiste explains how the salumi gets made.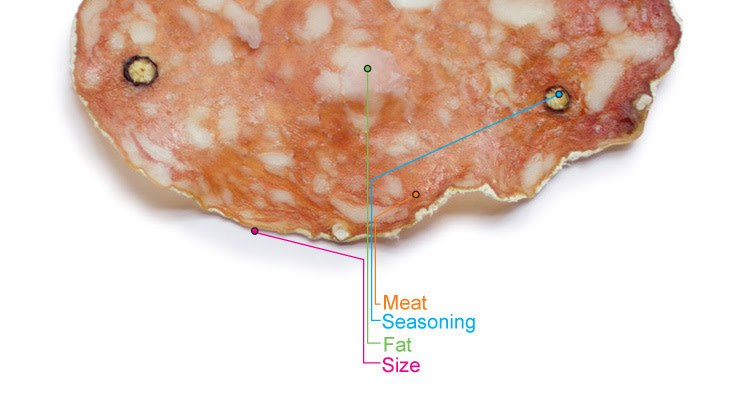 WHEN FINO IN FONDO, a new McMinnville meat-curing house, opened in October, proprietor Eric Ferguson introduced Old World obsession to Oregon's booming artisan-charcuterie scene. Other acclaimed new cured-meats auteurs freely cross ethnic genres: witness Portland's Olympic Provisions' smooth shifts from Frenchy saucisson sec to Greek loukanika. In contrast, Ferguson's salumeria—just down the block from McMinnville's legendary Nick's Italian Café, which he and his wife, Carmen Peirano, also operate—pays homage only to the Boot. "We're bringing some of that Italian love back," Ferguson says. "You'll never see a hot dog come out of here." Ferguson studied alongside master artisans in Umbria, and those sausage senseis imparted an ethic of keeping it real. Ferguson's early work, now for sale in Portland at Nostrana and Cheese Bar, includes a bodacious Toscano—a perfect case study of how Italian training and Oregon hog-flesh breed pure deliciousness.
Meat
Ferguson sources hogs from a longtime purveyor near Madras. "I need big pigs," he says. "I get 'em at about 275 pounds—a market hog would be maybe 185." These plus-size specimens give Ferguson the balance of muscle to fat he needs to replicate Umbria's flavors.
Seasoning
The Toscano is a simple concoction: pork, salt, a red wine Ferguson won't disclose, and peppercorns. "We use whole peppercorns, which keeps the individual flavors very distinct," he says. "This one's really about the balanced flavors."
Fat
Unlike salumi in which fat and meat are ground together, Ferguson separately hand-dices the cubes of back fat that stud his Toscano. "You cut it open and see these beautiful, distinct cubes," he says. "For as simple as it tastes, it's not simple to make."
Size
Ferguson produces his Toscano in its traditional monster size: four inches in diameter, up to 22 inches long. "The large format requires you to age the sausage for up to six months," he says. "That's how you get the right flavors and texture."