EAT THIS NOW
Curry at Kalé
Japanese comfort spot Kalé re-opens downtown with delicious curry in tow.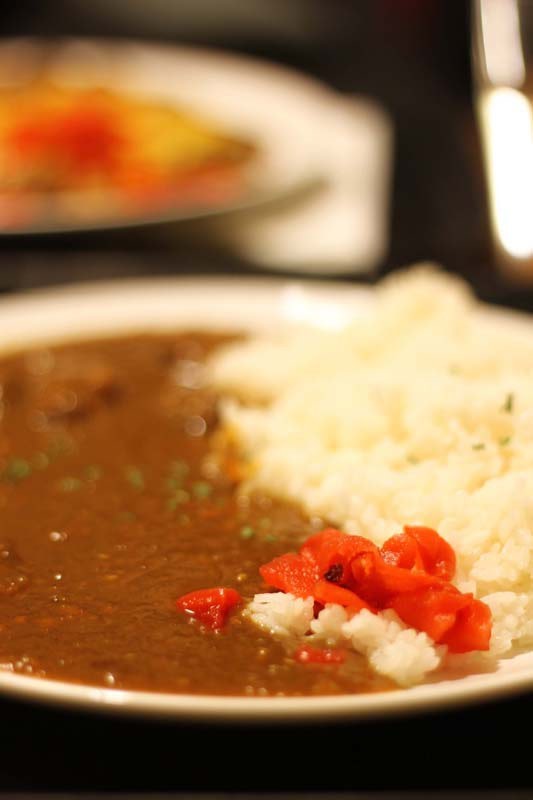 Classical music echoes along the gargantuan, Japanese-style dining room at Kalé's new downtown Portland home on SW Morrison and 9th. Looking around, you might expect dozens of attendants, a bustling kitchen—a commercial operation on the scale of an international sushi chain or even Bush Garden—its former inhabitant. Instead, Japan-born owner Makato Yoshino stands alone at the register, wearing a huge smile, and gesturing emphatically toward the simple menu.
It's ironic for a one-dish restaurant to boast such an outsized seating area. But here, in this awkward Asian cutout of a space hides some of the best Japanese curry in Portland.
Yoshino opened his house of curry a few weeks ago after moving from a less-traveled storefront in Goose Hollow with loyal regulars—Japanese and otherwise—following close behind.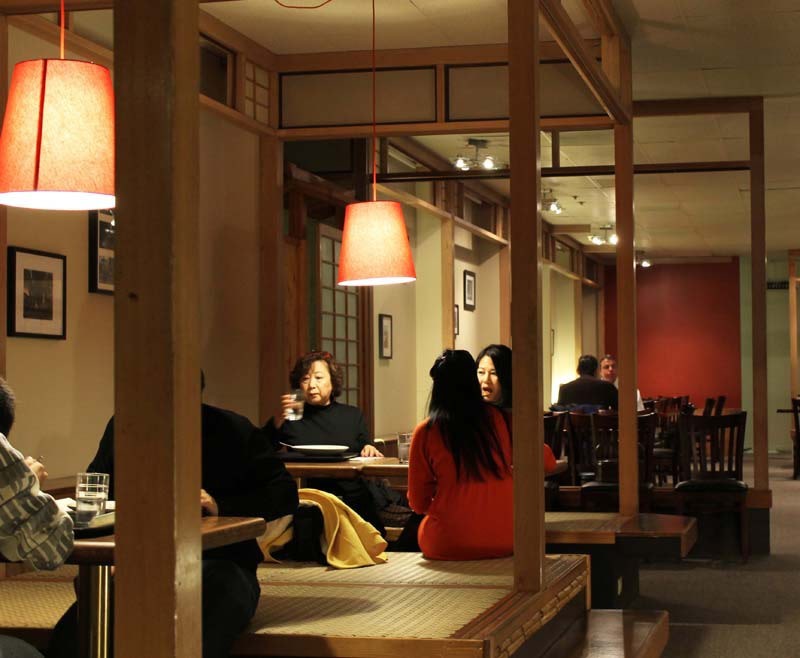 While the space has changed, Yoshino and his curry-exacting sentiments are the same: a dark, thick stew of beef, colored by slowly cooked vegetables and a healthy hand of cumin, turmeric, and chutney ($6.95). It comes with a mound of perfectly cooked, grade-A Tamaki Gold rice (yes, you can tell the difference) and neon red, daikon radish pickles. That's pretty much it. You can trick your bowl out with cheese—cheddar or mozzarella—and a bonus kick of paprika ($8.95), but it takes an extra 10 minutes to crisp the bubbling surface.
So what's the deal? Japanese curry? Classical music? Cheese? As it turns out, Yoshino is somewhat of a history buff—to the extent that he hands out little informational packets along with your meal. Ask him a question, and he'll give you a free history lesson. At the end of the Shogun Dynasty in the 19th century, outside influences brought this curry dish, a taste for beef products, and classical music to Japan. Today, curry with rice is one of the most popular dishes in Japan, or "the ultimate comfort food," as Yoshino likes to say. For him, Kalé is as much a renaissance fair as a café.
Quirks aside, this place is a gem—a quick, one-dish-wonder and a hearty, rib-sticking staple for winter. Grab a bowl to go, or stay and play hide-and-go-seek between the trenches of the floor-level tatami tables left behind from Bush Garden.
Whatever you do, ask Yoshino about his curry; he'll be as excited as you are to be eating it.
Kalé
900 SW Morrison St.
503-227-5253
Mon-Sat, 11-8