EAT HERE NOW
Cult Favorite Chefs Staging 10-seat Dinners
Podhah's Rodney Muirhead and food-cart star Nong are among the cast of chefs lined up for an intimate dinner series at Robert Reynolds Chef Studio.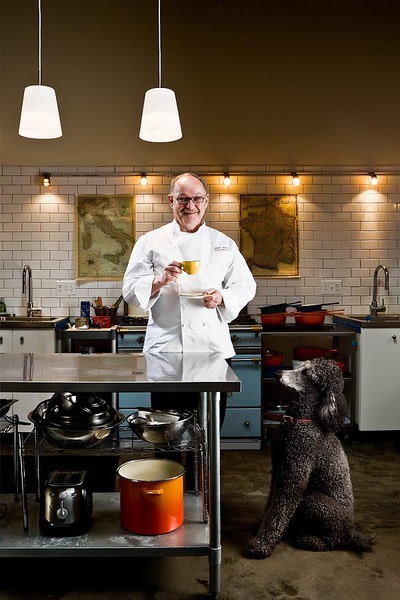 Robert Reynolds is well known in Portland for his small, coveted cooking school, Chef's Studio, on SE Pine Street. Every month, small batches of students and a few lucky diners bask in his erudite symposium of old school French and Italian cooking. This March, Reynolds is hosting his "Class Act dinners," a month long series featuring some of Portland's top chefs.
This years roundup is an all-star list: everyone from Paley's Place dessert queen, Kristen Murray, to Thai cooking ambassador, Nong Poonsukwattana and Portland legend, Alton Garcia will be serving up a feast in their own unique style.
Each intimate dinner is part four-course meal, part cooking demonstration, with the chefs counter within reach. Each night features a different lineup led by appetizers, aperitifs, "what the French might call an entrée," a main course, cheese, and dessert. The price is $45, with an additional $7 fee for wine. Seating is for 10 people per night. As Reynolds puts it: "We cook, we talk, we serve—you eat and drink."
March 4th: Rodney Muirhead (Podnah's Pit)
March 10th: Nong Poonsukwattana (Nong's Khao Man Gai)
March 11th: Alton Garcia (Portland MVP, with stints at Genoa, Nostrana, Broder)
March 24th: Kristen Murray (Paley's Place)
March 25th: Robert Reynolds (the man himself)
TBA: Kevin Gibson (EVOE)
Robert Reynolds Chef Studio
2818 SE Pine St
To reserve, email [email protected], or call 503 421 9257