BREAKING FOOD NEWS
The Ice Cream Collective
Salt & Straw teams up with five Portland restaurants to churn out their own unique flavors.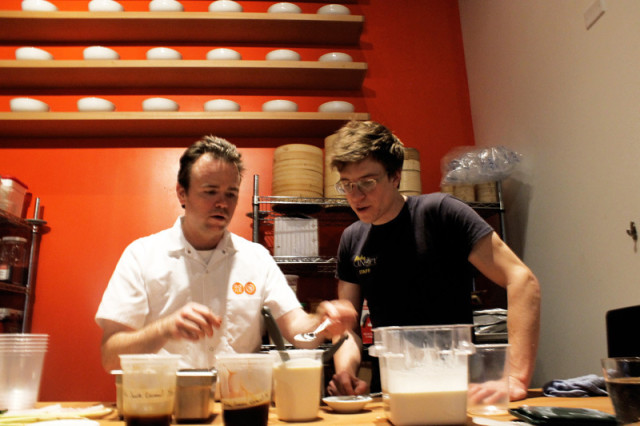 The lights dim at Boke Bowl, post lunch rush, leaving only chef Patrick Fleming and his new kitchen collaborator, Salt & Straw ice cream ace, Tyler Malek. The pair dangles a viscous amber spoonful of their experimental " fish sauce caramel" over a scoop of lemongrass and kaffir lime ice cream, topped with a confetti of bright Korean chili flakes. "Yup, it's awesome," they say in unison, licking the spoon clean.
A mishmash of ice cream and Southeast Asian ingredients sounds nuts, but the flavor combinations are shockingly good. If all goes well, the first batch should come together in early April to coincide with the opening of Salt & Straw's new outpost on NW 23rd and Kearny. Owners and ice cream fanatics Kim and Tyler Malek are planning a series of five chef collaborations, and Boke Bowl is the first. Chefs dream up the ideas, Salt & Straw churns them into a reality.
This project represents the best of Portland's community food scene: a symbiotic gathering of culinary artists coming together for the sake of delicious food.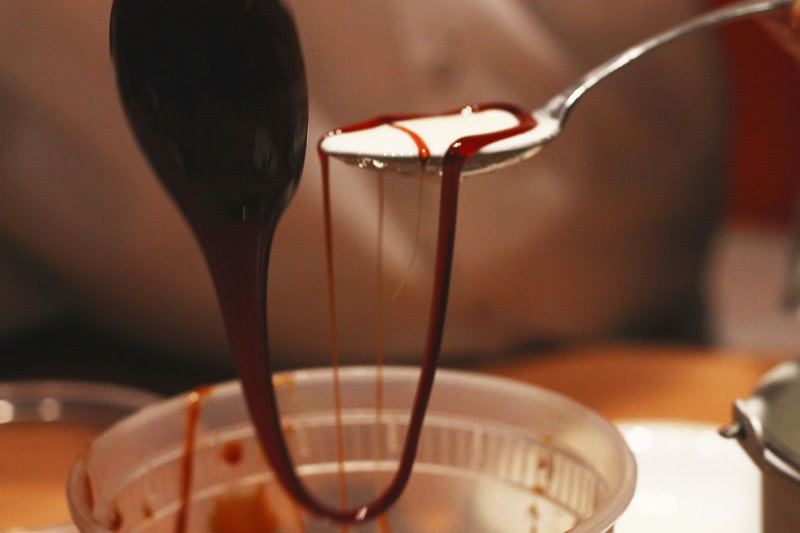 Some of Portland's hottest talents have already signed up. In the works: A sake ice cream with house made yuzu marmalade from Bamboo Sushi; a toasted coconut ice cream with sesame toffee and boysenberry-ginger jam from Aviary; and a "Foie S'mores" with roasted cocoa nib ice cream covered in a veal chocolate sauce and hazelnut graham cracker crumble from Greg Denton's upcoming Ox.
Each distinct flavor will run for six weeks at Salt & Straw, as well as on the dessert menu at the collaborating restaurant, with all proceeds going to a charity of the chef's choice. More dates and details to come as the project unfolds. With fish sauce ice cream already a reality, and a veal chocolate sauce in the making, the sky's the limit.