BREAKING FOOD NEWS
A Class Act Grows
Kevin Gibson, Tim Healea, and Jerry Huisinga host dinners at the Robert Reynolds Chef Studio.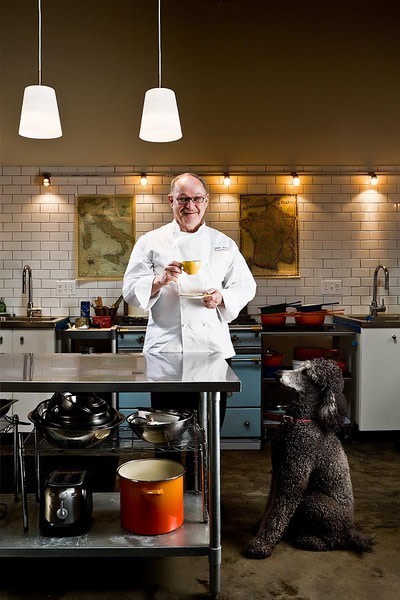 Big time updates from the Robert Reynolds Studio. As Eat Beat reported last month, Robert Reynolds is hosting a series of "Class Act" dinners at his Chef Studio in SE Portland, the headquarters for his musings on French and Italian food philosophy and the home of his small but influential cooking school. Last minute additions have just been added to the list of Portland's biggest food names, and space is still available.
March 21st: Evoe's Kevin Gibson, the one-man show of "enlightened snacks" and magnificent Mediterranean fare
April 27th: Esteemed bread baker, Tim Healea, of Little T Bakery on SE Division St.
TBD: Jerry Huisinga, 22-year veteran of Genoa, and top Italian tastemaker at Bar Mingo
The "Class Act" dinners are both an intimate, once-in-a-lifetime four-course meal and a glimpse into the minds of Portland's greatest culinary innovators. The price is $45, with an additional $7 fee for wine. Seating is for 10 people per night. "The dinners happen in the classroom; not a restaurant with a front and back of the house," says Reynolds. "Occasionally participants have made it to the stove, lifted the lid and inhaled in anticipation of eating." Nab yourself a front row seat to the best food show in town.
Robert Reynolds Chef Studio
2818 SE Pine St
To reserve, email [email protected], or call (503) 421-9257