Mudroom
Buzz Kill
A price spike on beans puts coffee drinkers in a black mood.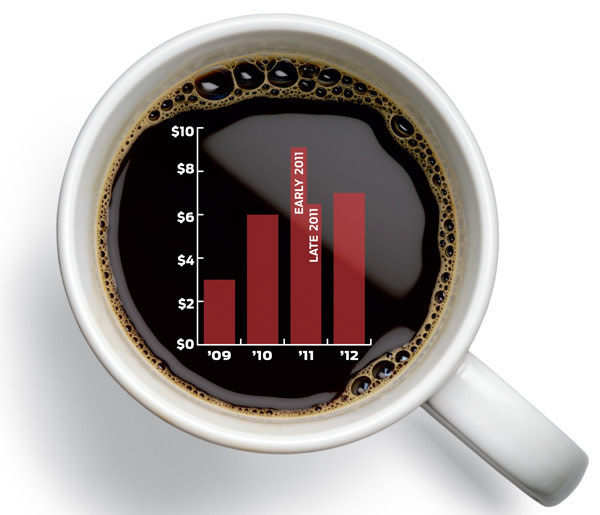 GAS PRICES may have soared of late, but many Portlanders are also concerned about another critical fuel: coffee. How much longer will we be able to afford the stuff? Over the past two years, wholesale prices spiked and wobbled, with industry observers citing changing climate, destructive insects, a rising global middle class, and better compensation for farmers. Prices have settled down a bit, but some experts still mutter, dark-roastedly, about "peak coffee."
This instability puts Portland cafés and roasters—who must keep the pour-over flowing without scaring consumers into the teahouse—in a tough spot. "We've only raised retail prices $1 a pound," says Brandon Smyth of Water Avenue Coffee Roasters, which opened in 2010. "The good thing is, cutting our chops in this climate has made us frugal and streamlined."
As the Specialty Coffee Association of America descends on Portland for its annual convention this month, some believe the black brew is returning to its original status as an exotic luxury. For now, price-sensitive coffee lovers might find this glimpse of Water Avenue's own costs per pound of Kenyan AA beans as sobering as a triple Americano.