Cellar Notes
Wine & Dine
The Willamette Valley's best meals to pair with your local bottles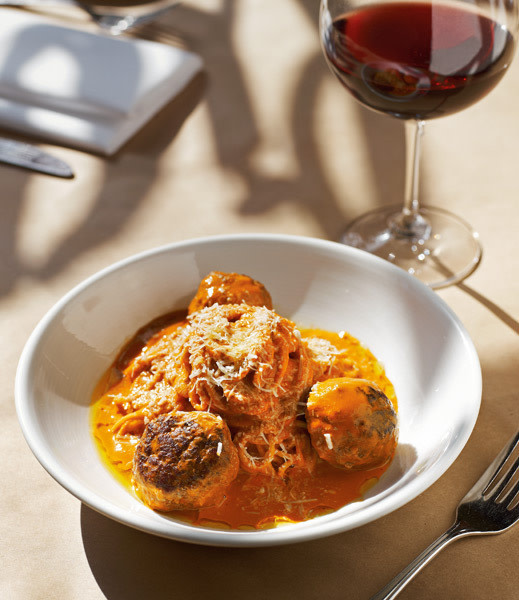 LIKE THE GRAPES ripening on the area's world-class vines, a cottage industry of hyper-wine-friendly restaurants has also matured in the Willamette Valley. Some, like Nick's Italian Café in McMinnville, are "old vine"—by 1987, decades of informal gatherings of local winemakers there had morphed into the world-famous International Pinot Noir Celebration, now attended by thousands of wine lovers every July at McMinnville's Linfield College.
Other fine-dining options represent newer generations: the Dundee Bistro, owned by the same family that started the Ponzi Vineyards; Dayton's Joel Palmer House; and McMinnville's Thistle, run by Eric Bechard, known for his highly local and seasonal ingredients. Perhaps one of the most intimate vino-loving restaurants in the region is Tina's, also in Dundee, where chef-owner David Bergen's commitment to wine-friendly cooking is downright palpable. Next time you head for wine country, don't miss these pairings of finest wines and dining.
NOW

PAIR

THIS
Nick's Italian Café, McMinnville
Nick's classic minestrone soup with fresh pesto: 2009 Eyrie Pinot Gris
House-made "square spaghetti" with meatballs and tomato sauce (only available in the Back Room): Willamette Valley pinot noir—any producer, any vintage. Nick's has a large selection at a variety of price points.
Tina's, Dundee
Lamb stew with lentils: 2008 Brittan Basalt Block Pinot Noir
Rabbit risotto with pancetta and braised leeks: 2008 Domaine Drouhin Oregon Laurene Pinot Noir
Thistle, McMinnville
Netarts Bay oysters with mignonette: 2008 DePonte Melon
Classic beef tartare: 2008/09 Cameron Reserve Pinot Noir