OPENING WEEK
Inside Ox Restaurant
Chefs Greg Denton and Gabrielle Quiñonez Denton have opened the doors of their hotly-anticipated Argentine-inspired restaurant Ox, and we've got the photos to prove it.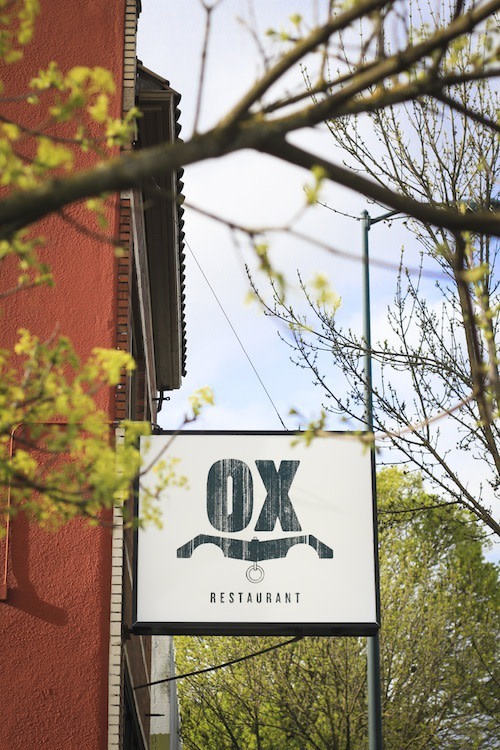 Stepping into Greg Denton and Gabrielle Quiñonez Denton's Ox, it's easy to imagine the cool dark blues and simple lines of the cozy 40-seat restaurant were designed to counter the red-hot coals and flickering flames of the impressive grill at the eatery's center.
The long-awaited Northeast MLK spot opened its doors last night for the first in a series of sold out public preview dinners before launching regular hours on Tuesday, April 24.
From the exposed brick walls outfitted with both serene nature photographs and a print of a bucking bronco to the restaurant's wood accents in flavors of caramel and dark chocolate, the space reads as a playful but chic game of opposites (no doubt inspired by the creative collaboration of the husband-and-wife culinary team and expert restaurateur Kurt Huffman).
The same hot and cold contrast is echoed in the Argentine-inspired culinary selections, from the appetizers (which balance wood-fired ricotta dotted with morels and balsamic brown butter with fresh Dungeness crab ceviche and cool sea urchin bruschetta) to the entrees (think mixed asado platters with grilled short rib, chorizo, skirt steak, and sweetbreads topped with a fresh and vibrant chimichurri). While the air of the eatery is thick with the fragrant scent of wood smoke thanks to the grill's production of satisfying platters of meat, vegetarians will also rejoice at the flavorful herbivore-friendly selections like sunchoke empanadas with black truffle, grilled asparagus with salsa verde, and a miaktake mushroom entree fit for a true forest lover.
On the bar menu, shaker Jamal Hassan (formerly of Departure) is serving up winning sips like the Devil in a Red Dress (tequila, red peppers, Combier Orange, lime, mezcal), the Shipwreck (bourbon, rum, lime, mint, and bitters), and the La Yapa (bourbon, Fernet, cherry brancy, Velvet Falernum, lime). The signature cocktails are offered alongside draft beers from Double Mountain, Boneyard, Anderson Valley, Hopworks, and Upright Brewing, and a mostly-local selection of wines peppered with options from Argentina.
Set on an unassuming corner of Northeast MLK, the chic and smoke-scented restaurant is bound to earn accolades for its adventurous cuisine, but until you have the pleasure of dining at Ox for yourself you can feast your eyes on these photos of the space.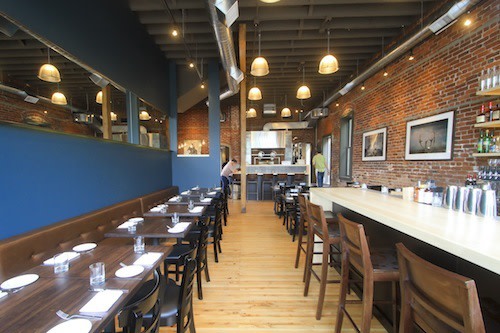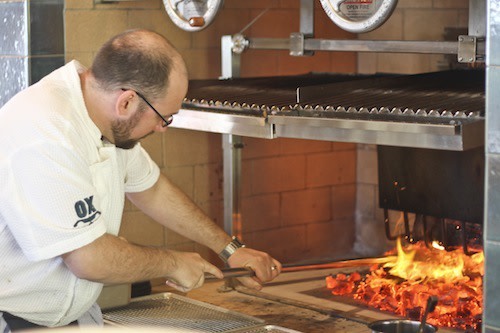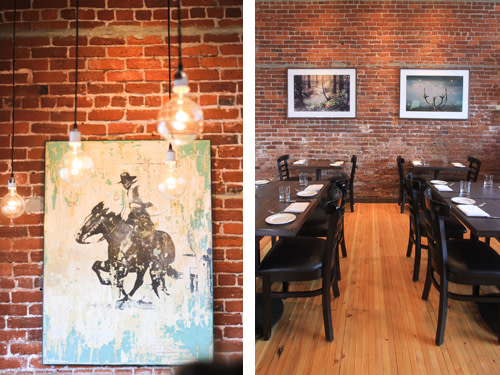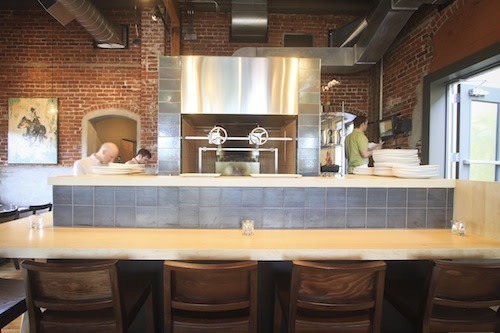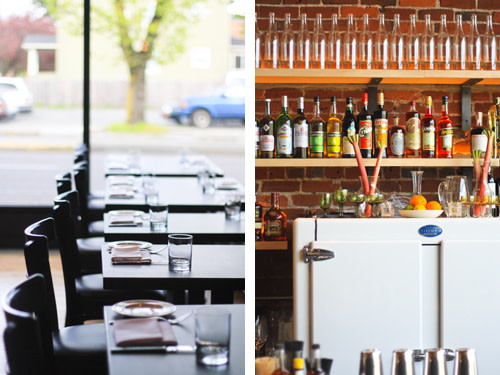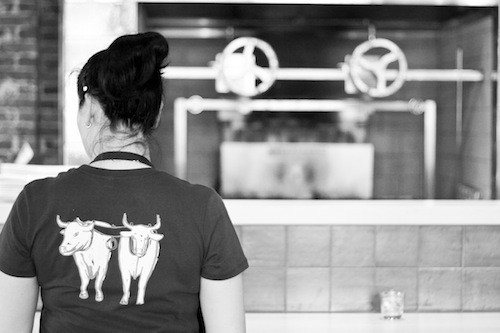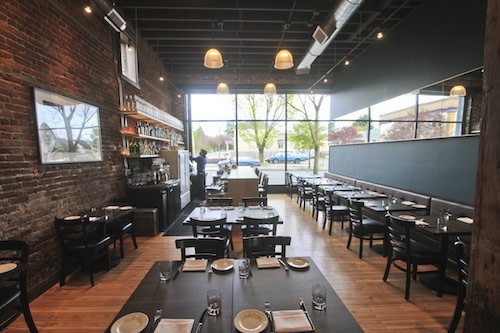 All photos © Allison E. Jones
Ox Restaurant
2225 NE Martin Luther King Jr Blvd, Suite 100
Regular hours begin April 24: Tuesday through Saturday, 5 pm to close.