FIRST IMPRESSIONS
Morso
Former Bluehour chef, Kenny Giambalvo, brings crave-worthy sandwiches to the Pearl.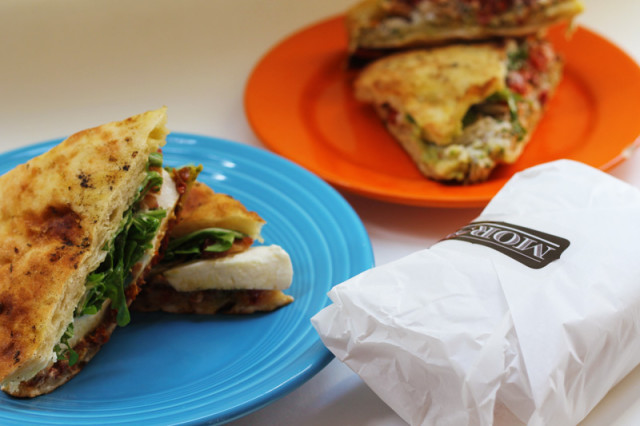 Some of Portland's best sandwich spots have serious white-tablecloth dining in their pedigree. Bunk Sandwiches' Tommy Habetz created the first signature pasta menu at Mario Batali's Lupa in New York, Meat Cheese Bread's John Stewart worked the line at Park Kitchen, and now Kenny Giambalvo, formerly of Bluehour, is commandeering the Pearl with a new sandwich destination, Morso. At his Italian-American deli-café, Giambalvo brings his high-end finesse to simple sandwiches, salads, and sides in a neighborhood that sorely needs more quality-driven casual options.
Morso is only three weeks old, but with a prime location across the street from Powells, the crowds have already discovered it. A steady stream of curious Pearl natives, downtown office workers, and fanny-packed tourists flows underneath the big black-striped awning.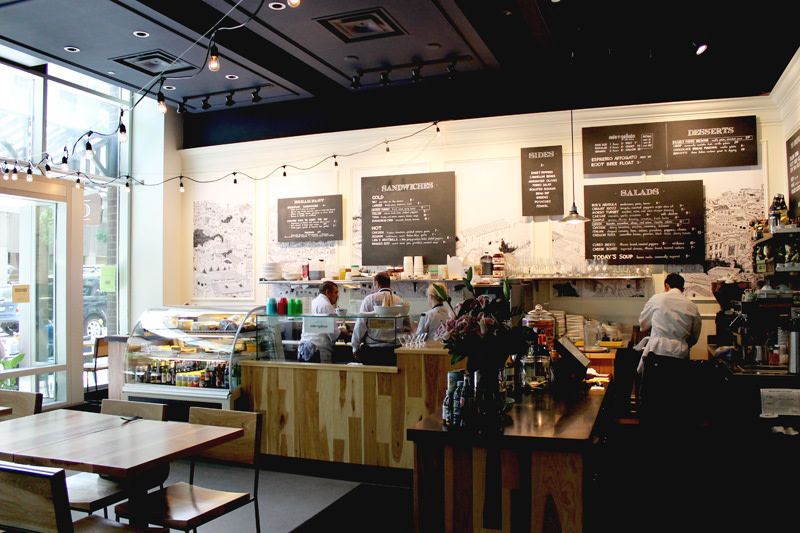 Two of the best options — a dungeness crab sandwich packed with sweet juicy meat, bits of bacon, avocado and a heavy smear of lemon aioli; braised beef dripping with buttery, melted meat and a tangy jam of onions and balsamic vinegar — are reincarnations from Giambalvo's Bluehour repertoire.
There's nothing special about the menu at first glance; a wall of chalkboards reads "breakfast, sandwiches, sides, salads" against the crisp, white panels and elegantly strung Edison bulbs. It's in the execution and mastery of flavors that this place excels.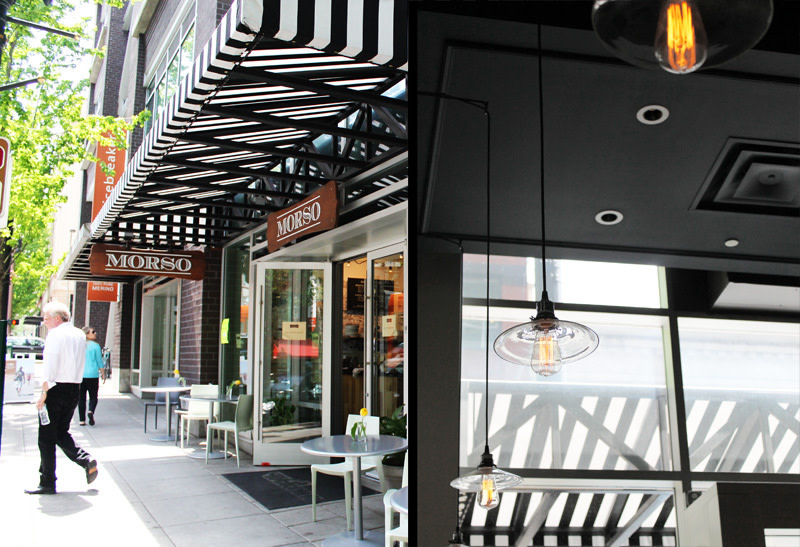 The house-baked bread, the same on every sandwich, is a simple "pizza bianca": soft, airy, and puffed in the oven with olive oil. Morso's unassuming turkey sandwich undergoes an overnight brine and a super slow and low cooking process that gives it an unattainable juiciness. Even the tomatoes, slotted into much of the menu, have been dry-roasted over low heat to take on a sweet, concentrated flavor in the off-season. The salads are huge and meaty: the Italian overflows with chunks of garlicky salami, salty ham, and spicy peppers, and a simple Caesar is tossed, creamy and thick, with anchovy and generous medallions of well-cooked chicken.
Morso functions as an all-day eatery, handling rush-hour breakfast, business lunches, a killer happy hour and casual nibbling in-between. In short: if you work downtown, this place is your all-day cafeteria, with balanced flavors and approachable dishes to boot.
Morso
25 NW 11th Ave
(503) 226-8002
Sun-Thurs: 8am-10pm. Fri-Sat: 8am-11pm