BREAKING FOOD NEWS
Bunk Truck
Portland's sandwich kings take it to the streets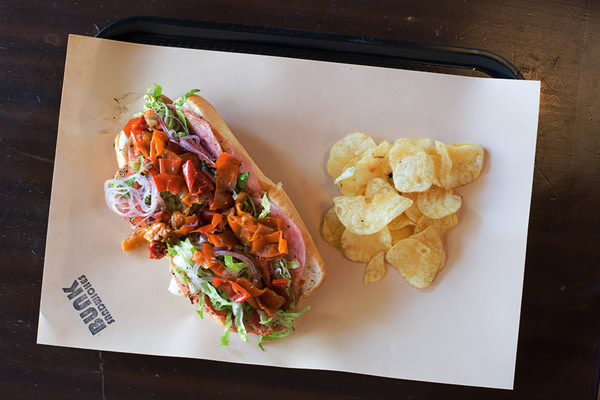 Bunk is going mobile. According to Bunk Sandwiches' new operations manager, Noah Cable, the tentatively named "Bunk Truck" is poised to putter around Portland, starting the last week of July, catering to the city's sandwich-starved neighborhoods. Cable tells us the Bunk Truck will supply Portland's monthly street fairs, from Hawthorne Boulevard to Alberta Street, attend the lunch crowd at the Nike Campus, make appearances at music festivals like the upcoming Pickathon, and even set up shop at Jeld-Wen Field for Timbers games.
The remodeled hamburger-mobile comes equipped with a flattop for Bunk's wide array of sandwich favorites on offer in the roving empire: the breakfast roll, meatball parmesan, tuna melt, pork belly cubano, and a roasted asparagus sandwich.
The Bunk Truck also does private events—call the hotline and watch the sandwiches roll out.
Bunk Catering
503-964-9733