Mudroom
Lightner Strikes Twice
A departed Portland culinary phenom blazes brilliantly in NYC.
In a block of nondescript office buildings on Worth Street in Manhattan's Tribeca neighborhood, number 77 is almost invisible. But behind that door gleams one of the New York food scene's newest gems—and Portland's most bittersweet culinary export.
Chef Matthew Lightner's Atera consists of a small square dining room, dominated by a 13-seat, U-shaped, dark gray poured-cement counter around a stage-like kitchen. There, the 31-year-old Lightner and seven young cooks and servers perform a culinary ballet: making drinks, heating sauces, assembling each dish.
After just five months, this theatrical setting and Lightner's cooking—a whole-earth meeting of primal foraged ingredients and advanced culinary technique—have won fervent praise. New York magazine gave Atera four stars (out of five) and raved: "(Lightner) wants to stimulate, to educate, and to entertain, and … he does as good a job of this as any chef in New York."
His Gotham conquest comes after Lightner's year and a half at Portland's Castagna. After paying his dues in avant-garde kitchens around the world—most notably Spain's Mugaritz, a renowned center for cutting-edge cooking—the young chef arrived to revive a local classic. And so he did, wandering the Northwest's forests, coasts, and streams for leaves, petals, seeds, shoots, roots, buds, and berries. The customary slabs of meat, fish, or fowl became ethereal collaborators with vegetables. Critics (this writer included) were mesmerized, and Food & Wine named Lightner one of 2010's best new chefs.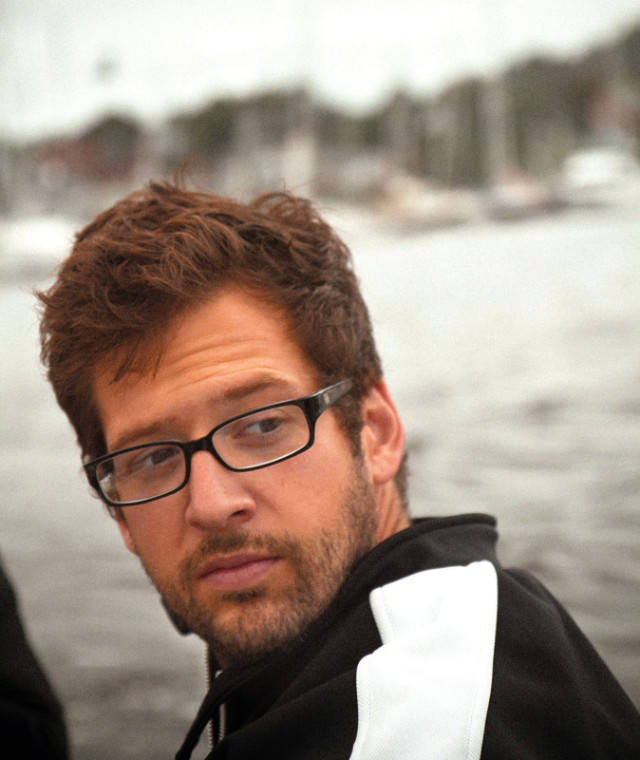 But Portland's crowds never followed. I remember a Wednesday night when I shared the entire restaurant with only one other table of diners, until the cast from Portlandia showed up. So it goes in the city of carts and comfort food. Lured by a New York patron and investor, Lightner left last year. Diplomatically, he now says the move was "what I needed … New York is an amazing cooking city with the highest expectations." (Lightner's "technical skill is what defines the food," wrote the New Yorker.)
During a recent night at Atera, the kitchen produced a succession of nearly 30 courses, served over three hours, for $150 per person. As during Lightner's tenure at Castagna, the food arrived on stones, flat squares of slate, sections of finished tree bark, and in shallow wooden boxes. The showstopper came from a trinity of contrasts: foie gras molded to mimic a peanut, then frozen; a crispy sweet-and-bitter black malt cracker; a milk gel/aioli "quail egg" barely distinguishable from the real thing.
Lightner and I met for coffee the next day. He enthused about Atera's early popularity (the waiting list stretches two months), and a clientele that includes "lots of 25- to 35-year-olds, including amazing chefs and food enthusiasts." Despite his celebrated reinvention of Northwest cuisine, he said the Willamette Valley and Douglas firs are not mandatory for his "of the place" cooking style. "There's plenty of rural land only 40 miles away," he said.
The name "Atera," it's worth noting, could be seen as a sly description of Lightner's journey: it's Basque for "go out." As Lightner described the previous night's "white rose" dessert (rose-infused ice petals formed into a blossom, a sprinkle of unadorned pink rose petals, and wildflower sherbet made with orange blossoms, elder flowers, chamomile, and rose), it became clear that this obsessive genius has ventured forth and found his ideal stage.