BREAKING FOOD NEWS
Speakeasy Below the Ace Hotel
Eat Beat confirms that Nate Tilden's secret Spanish bocadillo shop and underground bar run by Jeffrey Morgenthaler will open late September.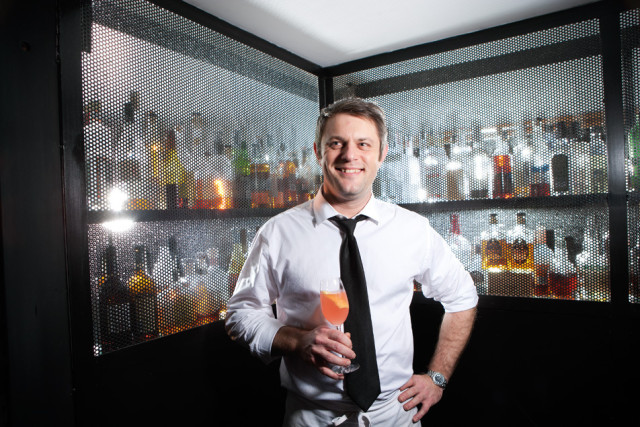 Rumors have been circulating about the construction going on underneath the Clyde Common/Ace Hotel space, just off of 10th Ave. Speculate no longer. Eat Beat has learned that a "speakeasy" style bar by the name of "Pepe le Moko" is being built by restauranteur Nate Tilden below Clyde Common and the Ace Hotel, with an opening date set for the end of September.
A small sandwich storefront, selling late-night bocadillo sandwiches (Spanish torpedo subs), filled with Olympic Provisions salumi and Mediterranean seafood staples like sardines and anchovies, is being installed off of SW 10th Ave as the entrance to Clyde Common's secret underground bar.
Through the bocadillo shop and down a flight of stairs will be Pepe le Moko (christened after the French 1937 film by the same name), a 1000 square-foot, 30-seat bar encapsulating the film's 1930s, French-Algerian vibe. The bar program will be headed by Clyde Common bar manager and mixologist extraordinaire, Jeffrey Morgenthaler, with the same Spanish sandwiches being served downstairs.
Tentative opening hours will be 5 days a week, late afternoon to at least 2 am, if not later.
Stay tuned to Eat Beat for updates.