Editor's Note: August 2012
Water Master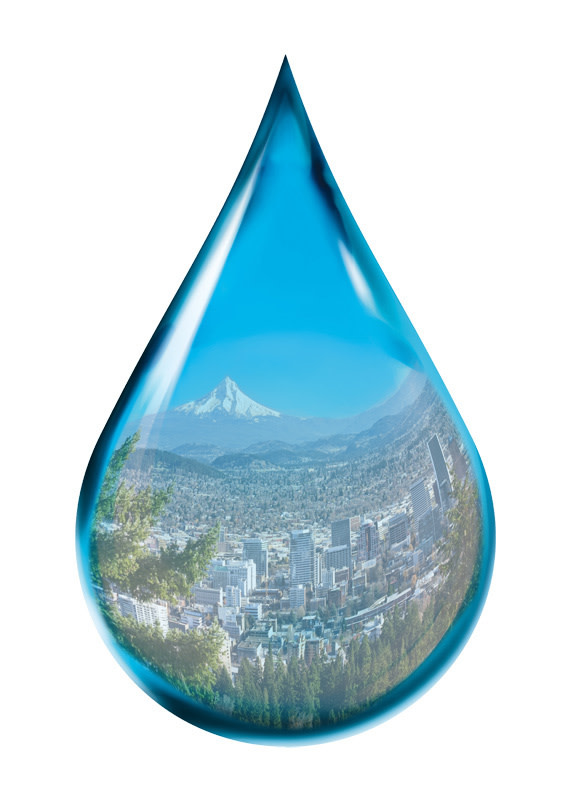 AMONG THE MANY pioneers of Portland's now-famous environmental ethic, Frank T. Dodge looms large. When he was appointed the city's second water superintendent in 1889, typhoid and other water-borne sicknesses were as common in Portland as the flu.
As in many western American cities, booze was safer to drink than water. Dodge became obsessed with finding clean water, and soon settled on a remote lake in the Mount Hood foothills called Bull Run.
He faced opposition from Governor Sylvester Pennoyer, who claimed the lake was fed by glaciers and its water was too dirty for human consumption. So, in 1891, Dodge took a two-week leave from his job, borrowed a heavy glass-plate camera, and trudged 22 trail-less miles on foot to find the lake's source. What he documented was a pristine lake protected by a ridge that sent glacial runoff elsewhere, into the Sandy and Bull Run rivers. Little eddies and swirls rippled in the middle of the lake, signaling that it was fed by underground springs.
With this evidence, Dodge convinced first Pennoyer and then the federal government to create Bull Run's first 222-acre reserve, banning any tree cutting or road building. Within a year, Dodge and engineer Isaac Smith—funded by $3.2 million in municipal bonds—created an extraordinary water system. Upon its completion in 1894, it delivered the equivalent of 145 gallons of water to each Portland citizen every day, pumped entirely by gravity for the 24 miles from Bull Run Lake (elevation 3,500 ft) to the Mt Tabor and Washington Park reservoirs. The system instantly became one of the ambitious young city's calling cards for business recruitment and, arguably, Portland's first sustainability export: ships often went out of their way to load water for overseas trips from its reservoirs. When an earthquake struck Japan in 1896, Portland sent ships with Bull Run water aboard to help.
Dodge's accomplishment also inadvertently made abundant water a leitmotif of civic life. A century ago, the cheap, clean water from Bull Run certainly spurred Simon Benson to sprinkle 20 iconic drinking fountains around the city. And over the past 50 years Bull Run–fed water features have been at the heart of downtown's redevelopment, from Lovejoy and Keller fountains in South Auditorium to Salmon Springs in Waterfront Park and Jamison Square in the Pearl District. In the next 50 years, Bull Run water is poised to position Portland as a Shangri-la while water in the American South and West continues to dry up.
Willamette River advocate Governor Tom McCall has a waterfront park named after him. Powerful state transportation advocate Glenn Jackson has a bridge. Ardent pedestrian and former mayor Vera Katz's bronze effigy holds court on the Eastbank Esplanade. Three years after Dodge's 1914 death, his former employees and colleagues created what is perhaps Portland's least known but most perfect monument to the largely unseen work of a visionary early bureaucrat: they named the little tree-festooned mound at one end of Bull Run Lake "Dodge Island" and installed a plaque to honor him; it was molded from old bronze water meters.