Mudroom
On a Wheel and a Prayer
Portland and Pope Pius XII team up to protect Oregon's bicyclists in a whole new way with Portland's new Bicycle Shrine, honoring the patron saint of cycling, the Madonna del Ghisallo.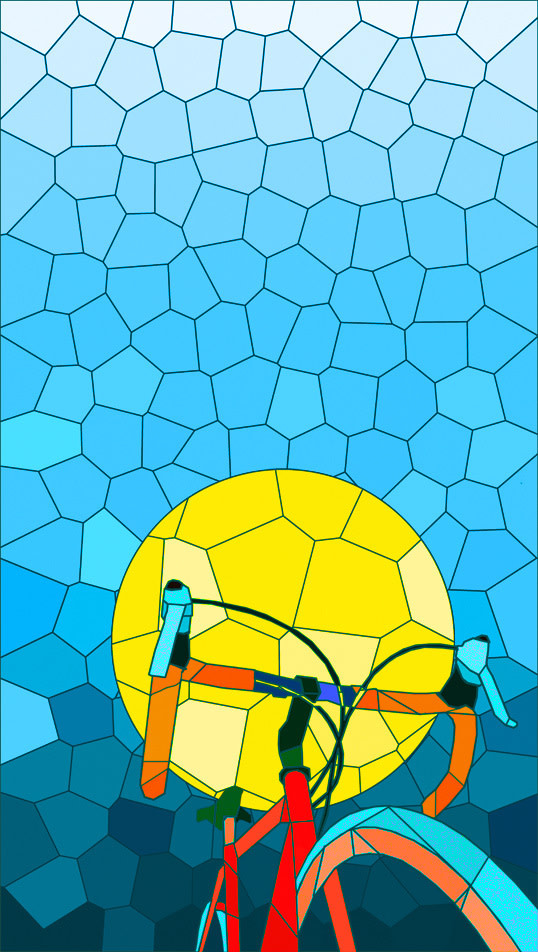 IN OUR CYCLING CITY, every biker could use a little extra protection. Like, say, the hand of God. And thanks to Pope Pius XII and the Portland Bicycle Shrine, you can find that very thing right downtown. Housed in St. Stephen's Episcopal Parish, the shrine, which opened last fall, pays homage to the Madonna del Ghisallo, the patron saint of cycling. It includes a painting that depicts the saint and the baby Jesus blessing—you guessed it—a bike.
The original chapel honoring the Madonna (known as the patron saint of travelers until 1949, when the pope recanonized her has the patron saint of cyclists) stands near the course for the Giro di Lombardia bicycle race outside of Lake Como, Italy. The bike of a local hero, Fabio Casartelli, who died in the Tour de France in 1995, lies inside.
Similarly, the flower-covered ghost bike for cyclist Tracey Sparling, who was killed in 2007 while riding a bike downtown, lives in Portland's shrine. "We want this to be a place where anyone can come to leave messages and mementos," says St. Stephen's deacon Kenneth Arnold.
Visitors can also take something home with them: a nine-verse prayer—perhaps the first one penned specifically for cyclists—titled "Prayer for Safe Journeys." It's not a replacement for a helmet, but it can't hurt.