Mudroom
Meow Mystics
Two pet psychics expound on the lives—and afterlives—of our furry pals.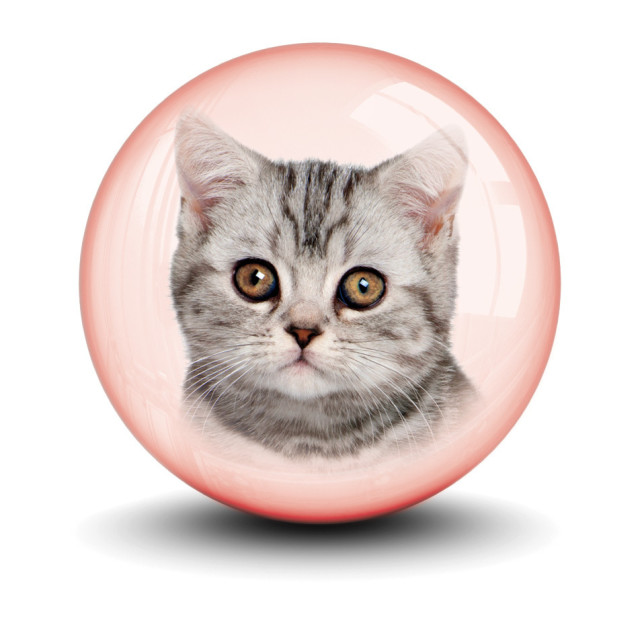 IT MAKES US WONDER if we live in the greatest city, or just the goofiest: Portland is home to not just one professional "pet psychic," but several. It may seem absurd that people make money reading domestic creatures' minds (in this world and the next). On the other hand, after a winter in which birds fell from the sky, bees disappeared, and hundreds of cows dropped dead in Wisconsin, maybe we need to be talking to the animals. So we asked two Portland pet psychics about their trade, and the past lives of a certain reporter's cat, Veruca, a 3-year-old tabby. The results were … astounding.
Patricia Schaller, age 64
Schaller (petreader.com) performs pet readings at New Renaissance Bookshop on March 29 at 10:30 a.m. $60 for a half-hour; $95 for an hour. Pets need not be present.
THE GIFT You're born with it. Or you're not.
CELEB CLIENT Jenny McCarthy—a really good tipper.
HER OWN PETS I have three cats. My girl, Chloe, can't say her Ls. I try to give her food that's already been opened and she'll say, "I don't yike yeftovers."
THE "OTHER SIDE" All you have to do is think of something, and you've got it. That's why we're impatient. We get to Earth and it's like, "Where's my chocolate sundae?"
ON VERUCA'S PAST LIVES In one she was a leopard, and you were her baby leopard. She was also a human doctor in the 1800s. You were her patient, and she saved your life.
BOMBSHELL You and Veruca are in the same soul mate "group." You have been together in some form in most, if not all, of your lives.
Bridget Pilloud, age 41
Pilloud (petsaretalking.com ) performs public readings during Hotel Monaco's cocktail hour, March 12 and 16.
THE GIFT Literally anybody can do it.
CELEB CLIENT Jane Wiedlin from the Go-Gos. Her crested powder puff (a dog) said, "People treat me like I'm My Little Pony. Very emasculating."
HER OWN PETS Three dogs, two cats, three chickens. One chicken is kind of in charge, and she's really a bitch.
THE "OTHER SIDE" Animals typically reincarnate within three years. But I once contacted a horse who said, "I'm not coming back for a hundred years. That sucked."
ON VERUCA'S PAST LIVES She was a white kitty in France, living with a fat woman on a dirt road. This woman—I mean, she was really, really fat.
BOMBSHELL I asked Veruca if there are other cats she likes. Is there a cat named Moose? (Note: A good friend of Veruca's owner has a cat named Moose. Veruca and Moose have never met. Moose has, however, napped on the reporter's handbag.)