upcoming events
Festival of Fragrance
Portland's Classical Chinese Garden's spring plant sale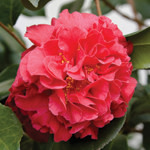 This weekend, the Portland Classical Chinese Garden begins a two-week celebration, now dubbed the Festival of Fragrance, with a plant sale and Camellia display from the Oregon Camellia Society kicking things off this weekend, and talks and workshops during the week.
Featuring more than 20 local specialty nurseries, the sale itself will take place outside the walls of the Garden (at the corner of NW 3rd & Flanders) this coming weekend. There is no admission fee for the sale. Inside the Garden walls, plant enthusiasts from the Oregon Camellia Society will be on-hand to discuss and showcase their camellias, as well as providing information for self-guided tours of the Garden's camellia collection.
Some of the events over the next two weeks include aromatherapy talks, flower arranging workshops with fragrant plants, and tours with the Garden's horticulture staff of fragrant plants inside the Garden. Go here for the schedule of events.
Plant Sale (& Camellia Society events): Sat and Sun March 20 – 21 from 10 – 3
Members First Pick: Saturday, March 20, 9 – 10 am
The sale focuses on plants of Chinese origin including orchids, rhododendrons, camellias, Edgeworthia, daphne, and bamboo – many found within the Garden's own collection. The new format (with outside vendors) means there will no longer be member discounts but members get first pick on Saturday morning from 9 – 10 am. The sale is a benefit to support the plant collections at the Garden.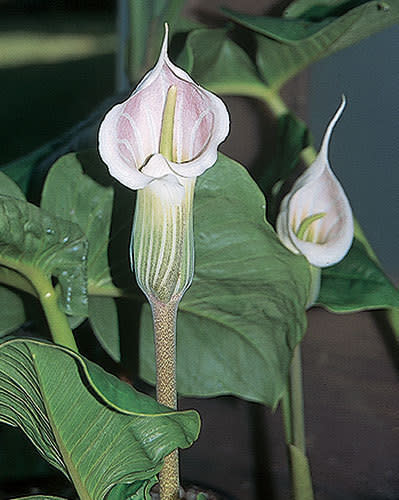 Vendors include some of the Willamette Valley and Southern Washington's finest including Collectors Nursery, the Bamboo Garden, Dancing Oaks Nursery and more. I was excited to see that Woodland Way nursery will be in attendance (specialty Arisaema and woodland orchid growers). Ferguson's Fragrant Nursery will be there (naturally), as will the magical Pomarius Nursery located in the NW Industrial District. There are some fantastic organizations offering plants as well including the American Rhododendron Society and the Oregon Camellia Society. For a full schedule of events and list of plant sale vendors, visit the Garden's website.