The Mudroom
Immigrant Song
Once just another lily-white suburb, Beaverton is now one of Oregon's most ethnically diverse cities.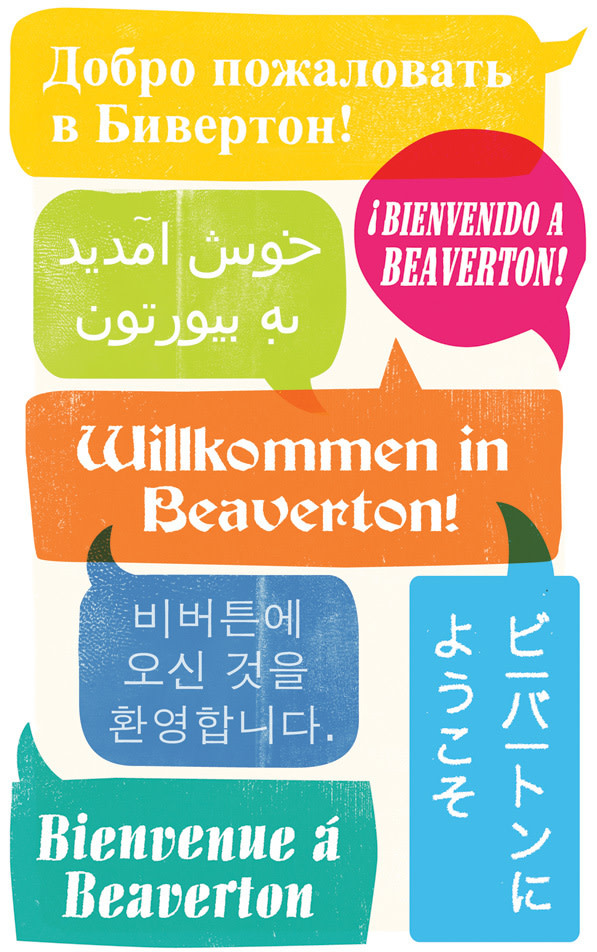 THREE YEARS AGO, the sign in the dilapidated business park tucked along Beaverton's SW Cedar Hills Boulevard clanged the dinner bell for a Stuart Anderson's Black Angus Steakhouse, a rootin'-tootin' chain that billed itself as "the genuine American steakhouse."
Cowboy hats are still apropos here. But now they straddle the heads of weekend vaqueros, Latin American men and women dressed to the starched-and-shined nines and out for a night at the Blue Iguana club. Everyone's here to drink, dance, and check out the latest norteño or Tejano band imported from Mexico. Most Friday nights, the line to get in snakes out the door. Tonight there's not a white face in sight, and the music bleeding into the night contains too many brass instruments to be rock 'n' roll. Yet in a city whose demographic landscape has become increasingly characterized by Villas and Lopezes over the past decade, this scene is as downright American as any medium-rare piece of steer could ever be.
"You used to only be able to get this big of a band from Mexico here six or seven times a year," says manager Ramiro Rodriguez, whose club holds 400 for concerts. "Now, because of the demand, we have one twice a month. We draw people from as far away as Kelso, Washington, and Eugene."
Latinos are enjoying a boom time here in Beaverton. But they're not the only ones. Against all conventional wisdom, the suburb that sneakers built has become the poster child for cultural diversity in our Anglocentric state. In 1990, nearly 85 percent of the city was Caucasian. Twenty years later, just 75 percent of Beaverton's 85,696 residents can say that. According to the US Census Bureau, the Hispanic community has increased most significantly, up to nearly 12,000 residents from 8,463 in 2000. In fact, Hispanics now make up 14 percent of the overall population. Asians have enjoyed similar growth, now accounting for 12 percent of Beaverton's makeup. Another 9 percent of Beavertonians are so ethnically varied that they were categorized simply as "some other race." Compare that to Portland, which has actually gotten whiter since the 2000 census—up from 77.9 percent to 81.5 percent—and where no single minority group makes up more than 8.5 percent of the total population.
Add the fact that the Beav is also now the safest city in the Northwest (according to CQ Press, which compiles city crime rankings), and, culturally speaking, our western suburb has become everything Portland wishes it could be. But how? Safety appears to be a factor, as well as quality of life. Beaverton's also cheaper to live in than its big-city neighbor. But no one seems to know for sure why this burb has become a kind of landlocked Ellis Island.
"That's the million-dollar question," says Erin Hickey, the head of the city's newly formed Diversity Task Force.
Mayor Denny Doyle initiated the task force to help integrate newcomers and educate them about the ins and outs of being a citizen. But the most important goal, Hickey says, is to establish residents' trust in government.
The mayor's office is following the proactive lead of the Beaverton School District. District communication officer Maureen Wheeler notes that the district's student body is 46 percent nonwhite and is made up of students who speak more than 90 languages—everything from Chinese, Farsi, and Romanian to the Rwandan dialect of Kinyarwanda. The district initiated all-day diversity summits for faculty to develop cultural competency, a tactic the government will adopt—in collaboration with the school district—for all city employees starting this August.
Until city officials figure out how to handle the needs of their overflowing melting pot—overcoming communication barriers, misperceptions, and gaps in education—they've offered one notable peace offering: a 15-foot sculpture in City Park named Singing Sky that's meant to symbolize Beaverton's diverse population. Once erected, the work will take its place next to the spouting water fountains, ice-cream trucks, and picnic tables that make the park one of Beaverton's most beloved public greenspaces.
While the city plays catch-up, the various communities have already made themselves at home. Want a goat butchered to Islamic specifications? Head over to the Iranian-owned Beaverton Halal grocer. Need whole omani lemons? Stop by the Iraqi-owned Bazaar International Market. And if you're desperate for fresh tomatillos, Salsa Market has you covered.
"This doesn't just feel like home" Rodriguez says. "It is home."