horticultural ed
Berry Botanic Garden Classes
last call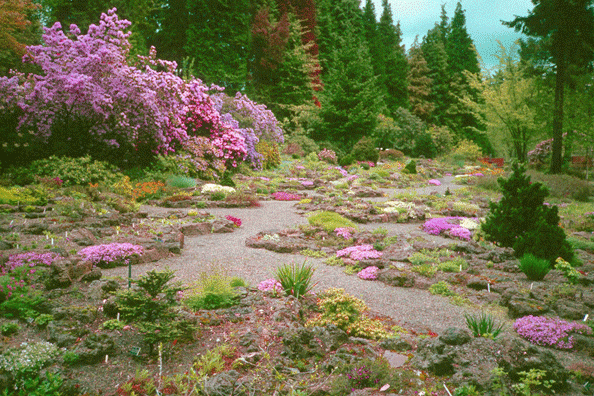 The Berry Botanic Garden is closing – but not before it offers a finale of great hikes, tours and classes at reasonable prices, from now to mid-June, when they close their doors. I've taken a number of their classes in the past and can recommend them highly.
Here's the May catalog of classes – and June, here. There are openings in all but one classes and hikes. I'm signing up for some myself. The wildflower hikes are fantastic. Classes include flower ID, mosses and lichens, and botanical illustration. The two remaining garden tours are the Platt Garden and Wallace Huntington's garden, both profiled in previous issues of Portland Spaces Magazine.
If you want to torture yourself with a list of past classes, here's a comprehensive class catalog showing what Portland is about to lose forever. To read a history of the garden, click here.
If you can swing a visit in the next month, go visit – quick, before it is sold. While perhaps in need of some TLC now, the garden is nevertheless a place of great beauty, with woodland paths, a damp garden, perennial and shrub beds, and an extensive and richly planted rock garden.
The site was purchased and was first gardened by Rae Selling Berry beginning in 1938 so there are beautiful old trees and shrubs that have been there for 70 years. This is a spectacular time to visit, as the rhododendron collection is coming alive. In June, the gorgeous Stewartia tree will be in flower. Berry also collected unusual primula species and alpine plants.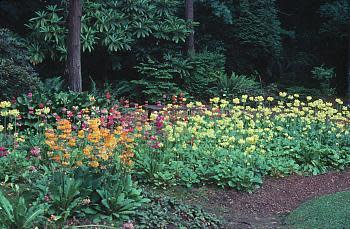 The garden's doors close officially on June 30, 2010.
Newsbreak – I'm told my vegetable garden will make a brief appearance on KPTV Channel 12's Better Portland program today (Monday) between 1 and 2 pm. This is the segment I wrote about last week in which Chef Blake Van Roekel prepares a delicious mâche omelette (recipe here). Tune in!