The Mudroom
Follow the LEEDer
Hood River's renovated million-dollar middle school is a lean, green teaching machine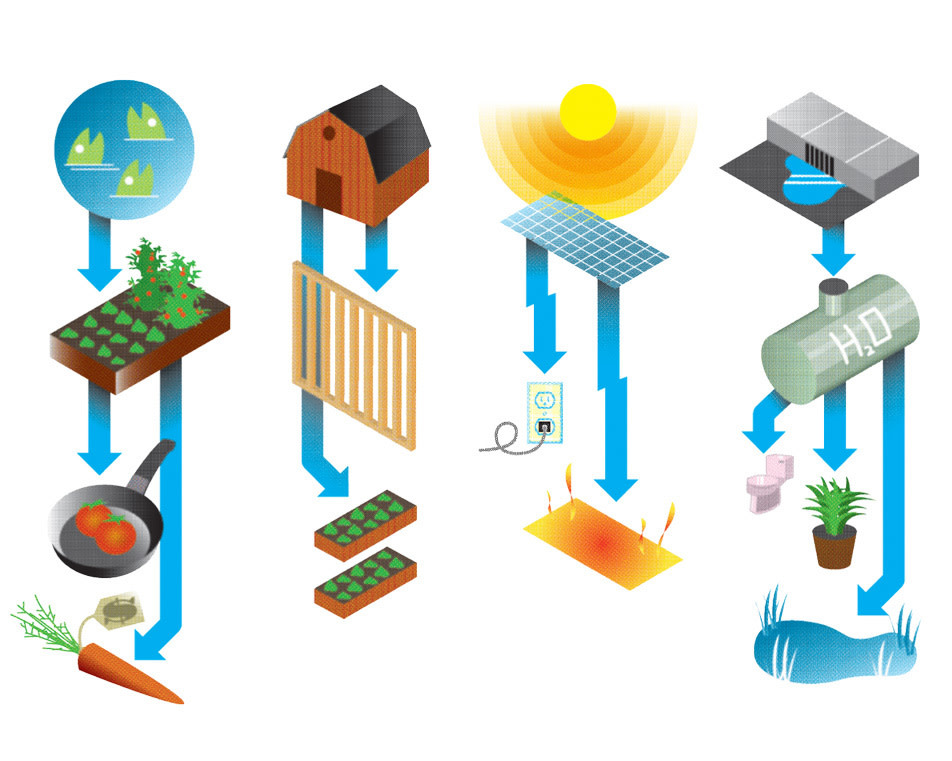 AS BACK-TO-SCHOOL fashions go this fall, Hood River Middle School promises to be the envy of the state. On September 7, students will fill a boldly green new $1.6 million music and science building aiming for a LEED Platinum certification (the highest possible rating). And they'll make the school even greener by setting emissions goals and harvesting their own plants to gobble up carbon dioxide, just for starters. Brent Emmons, the school's principal, concedes the new digs weren't cheap, but he calls it an investment in the community's future. "I see more than dollar signs," Emmons says. "This building is a teaching tool. We want to teach students early on about the importance of taking care of precious natural resources." Sounds like a great lesson plan to us. Here's how it will work.


Green Machines
The school's greenhouse boasts an irrigation system that transfers nitrogen-rich water from tilapia fish tanks to vegetable and fruit beds. The hearty produce grown there (spinach, tomatoes, carrots, and others) in turn supplies cooking classes and generates extra school revenues at a farmers market held on school grounds.
The New Old
Builders salvaged trusses from an old 1950s bus barn for the support beams holding up the futuristic new classrooms. The designers also harvested Douglas firs from the original property for a series of planter boxes amid the school's nearby fruit trees, which help provide healthy snacks.
Bright Ideas
A 162-panel, 35-kilowatt solar power array on the roof generates all the electricity for the entire 6,300-square-foot complex. The sun-stoked grid then powers the pumps for a radiant floor heating and cooling system. Extra-large windows and skylights reduce the need for artificial light within the new building.
Waterworks
Rainwater headed for storm drains is collected and redirected into a 14,000-gallon underground tank, which then feeds the school's toilets and garden irrigation system. The H20 skips the city's treatment plant, too, by draining into a bordering bioswale surrounded by native wetland plants.