things to do
Shade Plant Lecture, Chinese Garden Plant Sale & HPSO Study Weekend
Spring's coming – and the gardening calendar is filling up!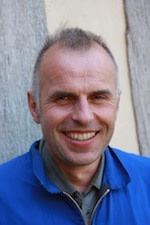 Lots of interesting gardening and plant-related events coming up in the coming weeks! Here are three especially good ones… and don't forget about the upcoming free garden tool-sharpening class this Saturday
Hardy Plant Society of Oregon members (and you can join for just $35) are invited to a talk on shade plants by the wise and talented Ritchie Steffen, curator for the Elizabeth Miller Garden near Seattle. Check out Maryellen Hockensmith's interview with Ritchie from her blog, Yoga Cowgirls.) There will be a silent auction with exceptionally good plants from Xera Plants, Rare Plant Research, and other fabulous nurseries, as well as garden tour tickets and more.
WHAT: Richie Steffen giving the HPSO's Annual Meeting & Marvin Black Memorial Lecture
WHEN: Sunday, March 13th, 1pm (doors open at noon)
WHERE: Hoffmann Hall, PSU campus.
TICKETS: FREE, but this program is open to HPSO members only.
Pre-register (follow link on that page)- or show up at the door and they'll try to fit you in.
The Lan Su Chinese Garden is holding its annual spring plant sale featuring over 20 specialty plant nurseries selling an extra-good selection of plants treasured in Chinese gardens, including many rare and unusual plants.
WHAT: Lan Su Chinese Garden Annual Spring Plant Sale
WHEN: March 19, 10am – 4pm
WHERE: Lan Su Chinese Garden, Portland – in the parking lot to the north of the garden (between NW 2nd & 3rd avenues and Flanders and Glisan streets). Garden art, pottery, bamboo structures, dumplings and refreshments will add to the festivity. Admission to the sale is free and those who purchase plants receive a 2-for-1 Garden admission.
Looking ahead: another HPSO event that will probably soon be full so check it out now and see if it's something you want to do!
WHAT: The HPSO Study Weekend – an annual Pacific Northwest event taking place in Portland every four years. There will be eight fantastic speakers, twenty open gardens, a Saturday evening soiree, workshops, specialty plant and art sales, and lots of schmoozing and learning opportunities.
WHEN: June 23-26, 2011
For more details, go to the Study Weekend home page.