Covet
Eye-Popping Felted Cushions and Trivets from Nepal
Surround yourself in comfy colors this spring—hand-felted, rainbow-hued pillows and trivets make life more fun.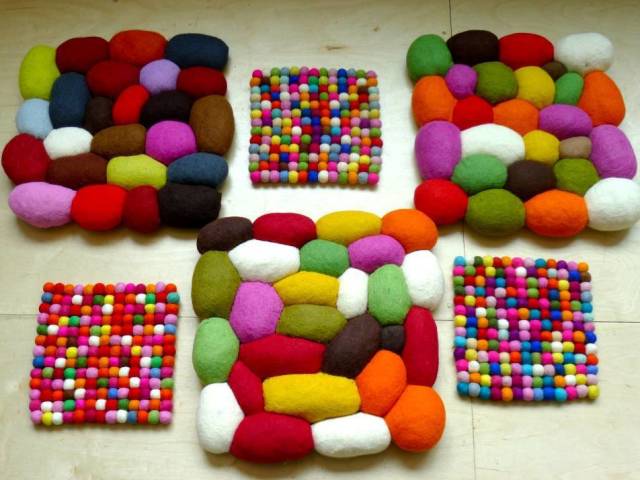 I love color. And in the Pacific Northwest, we need even more in our homes this time of year, to make up for the lack of sun. Crafted by Nepalese women, these hand-felted cushions ($45) and trivets ($20) are stuffed with cotton and stitched together to create cushy pillows and happy trivets. I have a cushion on my desk chair and when I enter my office for a long workday, it always brings a smile to my face, no matter how long my "to do" list is. And whenever I need an affordable hostess gift, I grab a trivet. This is the trivet you'll never want to hide in the drawer!
Find your own cushions and trivets at Alder & Co in Southwest Portland.