Web Exclusive
Carole Smith Q & A
Portland Public Schools' superintendent talks about what the state's biggest bond ever could do for kids—and her legacy.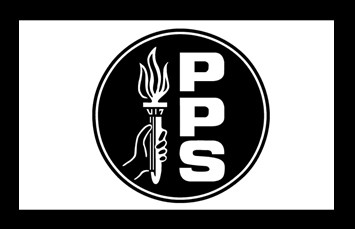 This month, Portland voters will decide on a $500 million-plus bond that would fund a sweeping reconstruction of Portland Public Schools' buildings. The largest bond in Oregon history marks a turning point in the three-and-a-half-year tenure of district superintendent Carole Smith—if it passes, her administration will have a chance to put a modern stamp on 85 schools across the city. We talked to Smith about the stakes in play.
Let's start with the bond's price tag: half a billion dollars. Eye-opening, isn't it?
It is. But part of what's interesting for us is pointing out that of the 197 school districts in Oregon, only 56 have more than one high school. So if you look at us, with 85 schools, the magnitude of our project is just bigger than anything anyone else would have to deal with. And all of the surrounding districts in the metro area have had capital bonds in place to pay for buildings and renovations, while we have had nothing since 1995. The size of our district is enormous compared to others. All of our buildings are old. Most of our buildings were built from the 1920s to the 1940s.
And so that demands a bond of this size?
That demands a bond, period, because a bond is the only mechanism we have as a school district to deal with infrastructure issues. This is the only way to do it. Before Measure 5 (note: a statewide 1990 ballot measure that limited property tax increases), our local tax base paid for what it takes to operate a school district, and that included a different level of routine maintenance than what we've been able to do over the last 20 years. We're looking at a couple decades in which we've essentially had to choose between keeping teachers in the classroom and doing basic maintenance. Now, it's time to do both: keep teachers in the classroom and deal with a key piece of infrastructure for the city.
The bond would pay for complete rebuilds of some high schools, and classroom and playground upgrades at every school. It sounds like it would definitely improve the district's buildings. Would it improve grades?
This will make a huge difference to the actual learning experience. If you have sinks available for groups of kids instead of a single sink where a teacher has to demonstrate a lab, that makes a difference. Our electrical infrastructure isn't adequate for modern computer technology. We're looking around for outlets, you know? Natural light is used in modern school design in a very different way. We need more flexible learning spaces for projects, collaborations, small groups. There are new ways to teach that didn't exist when our buildings were designed, and in general they don't accommodate those methods well.
You mean there's a state-of-the-art for teaching, and we're not there?
Our teachers have become masters of improv. I would say that they do amazing things to make our spaces work. But go to an outlying metro-area school, in a district that has had a capital bond in place, and walk in the door. You'll realize that this is the difference, and it's palpable, between a modern school and most of our schools.
What's the model if this thing passes?
Seattle is 15 years into a comparable undertaking of modernizing buildings—and they're tackling buildings that, in some cases, were built by the same architects who designed buildings in Portland. They've done a remarkable job. But you could look at Beaverton, where they have beautiful new schools. In Portland, we built Rosa Parks, in 2005. It's a fabulous building that has received national awards for being a great learning environment. That's what we can achieve.
This bond only runs for six years. Why such a short timeframe?
We're looking at an entire portfolio of buildings with huge needs. So how can we chunk this up in increments that make sense? This first round involves total remodeling in some buildings, and learning-environment upgrades that touch every single school. That's how the package is constructed, and it's done with short-term debt instruments, so the whole thing is done with and paid for in six years. Then we can go back to voters and show them fully renovated learning spaces.
So you hope to demonstrate success, and then ask for more.
The longer-term plan is to make over every high school over 15 years—they are the biggest-ticket item, so it makes sense to do them out of the shoot. But we're looking at upgrades spread across the district. We're looking to focus on science classrooms in the middle grades, because we've identified that as an important strategic need. We're working on student achievement in a lot of different ways, but this is one of the structural things we need to achieve those goals.
Portlanders like to think they live in a cutting-edge city. It's frankly hard to feel that way when you walk into a crumbling school. Will this change that?
We've got an incredible design and architecture community in Portland, so right there you have enormous opportunities. We can retain our historic character and, at the same time, create modern learning environments. So, yes.
Just to ask a personal question, how big is this bond in the context of your career?
I feel like the decisions we're making right now are not about surviving the next few years, but setting things in motion for decades to come. I look 10 years from now, and I want to be able to feel proud of what we've built. People come to Portland to see what we've got. I want the schools to be part of that. Right now, our buildings are a challenge, not an asset. But we can change that.