Shopping Spree
June Wish List at Alder & Co.
Domestic bliss comes in all shapes, sizes, colors, and prices at Alder & Co. Stop by soon to dress up your home or yourself at this wonderful Southwest shop.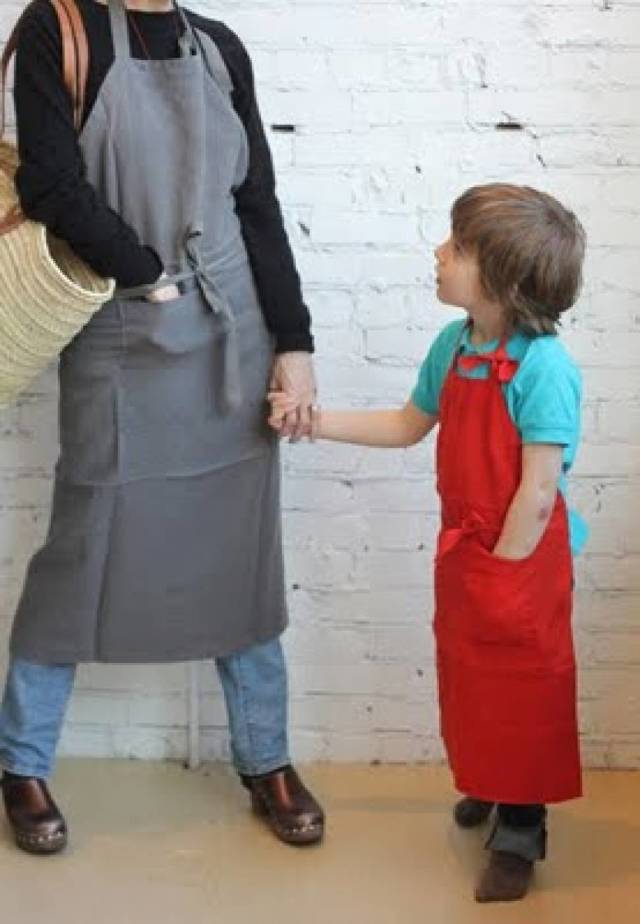 Alder & Co
After I retire my latest bedside book, Blood, Bones and Butter, by Gabrielle Hamilton, chef owner of Prune in NYC, I pull up my Matteo cotton blanket and dream. Wide-awake, I lie there making my wish list from Alder & Co, my favorite Portland stop for a domestic bliss-out. It doesn't matter what owner, Carla Helmholz, finds out in the world, from near or from far, it's always a thing of beauty.
Let's start with Japan. I love everything from Fog Linen: tea towels, pot holders, knitted coasters, trays, butter dishes, and napkins ($8-$56). Another Japanese line I crave (besides the exquisite Japanese Antipast socks) is Birds' Words. The hand-carved ceramic tiles and little birds ($125-$185) are glazed in earthy matt tones and are as sweet and profound as a Wordsworth poem. I couldn't resist getting the old-world ceramic Donabe pot to cook rice and hot pots the way a good Japanese grandmother does.
If you want to stay local, go for the NPG set of handmade napkins for just $35. Also quietly accumulating in my kitchen drawer are the gorgeous napkins from Matteo Home in Los Angeles. Anything they produce, from blankets to pillow shams to napkins is high quality, with a great hand-feel. If you're stocked up on linens, not to worry, there's plenty to decorate with. From local company, Frazier & Wing, are whimsical mobiles and garlands ($22-$120) to provide endless hours of joy, especially on these spring rainy days. And if it's just a little something to cheer a friend up, Egg Press stationery or a scarf from beau&marigold will do the trick. There's something in every price point at Alder & Co.
But wait, I can't leave Alder & Co. without something French. Carla is bringing in the goods from one of my favorite shops in Paris, Astier de Villatte; I love the incense, and their scented candles are the best in the marketplace right now ($22-$56). Pretty porcelain vases recently arrived too, but if you can't afford those items, how about a scented Astier de Villatte eraser ($9) instead? The french linen aprons, for big people and small, are especially soft and comfy, a plus for this cook, who's at the stove most nights of the week. And for the fanatic farmers' market goer, the French market baskets ($36) are a classic.
My wish list for June goes on…from her book selection of The Rose Bakery, Locals Only, and more…and the lovely children's section, to the jewelry case at the counter, it's my go-to place for gifts. No matter who the lucky person is, there's something at Alder & Co. just for them. I lie in bed hoping that lucky person is me, and being grateful for such a special place as Alder & Co. to wander, dream, and shop the best the world has to offer.
537 SW 12th Avenue
Portland
503-224-1647
HOURS
Monday – Saturday: 11-6